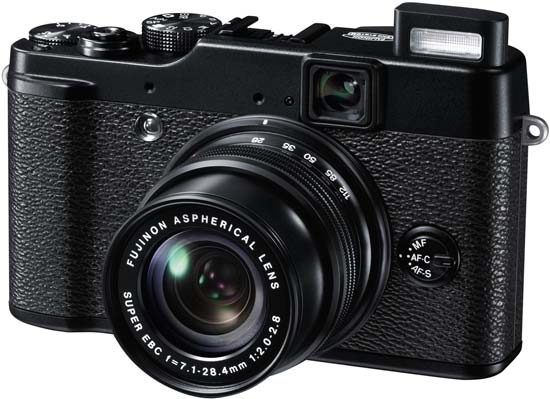 Fujifilm has always been known for producing high quality digital cameras and OEM camera parts for other manufacturers, and they've always been known specifically for their high quality semi-professional cameras. One of their latest products, the X100, has garnered quite a lot of attention from beginner and enthusiast photographers, thanks to its compact size, all metal body and excellent image quality thanks to the custom Fujinon lens, which can easily rival a lot of the cheaper interchangeable lens.
Of course, over a year has passed since the camera has been released, and now it's time for an update, which in this case is the X10 – an overall improvement over the X100, with a few important changes that make it better and a perfect evolution of a high end compact point and shoot camera.
The new camera looks pretty much like its predecessor, except for the change in color: it now comes in a stylish black instead of the gray and black combination. The full magnesium alloy body remains, and it makes the X10 have a very premium look and feel, just like the X100.
The lens is a f2.0-2.8, 28-112 mm equivalent, which should be enough for quite a wide range of shots – more than enough for the casual photographer and even for the amateurs and professionals who want a more portable and simple camera for everyday use. The lens features Fuji's new Super Electron Beam Coating technology, which is supposed to provide a much better clarity of the end picture – and it seems that it's working as advertised.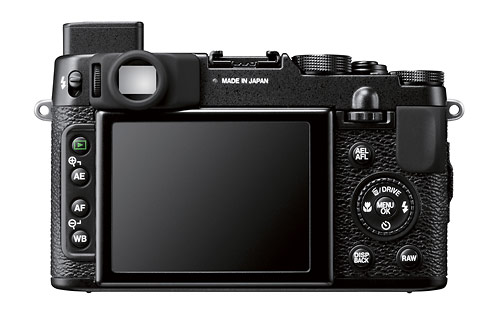 Furthermore, every single shot (or video clip) is guaranteed to be sharp and clear as day thanks to the improved Optical Image Stabilizer, and the lens can take macro shots up to 1 cm close, while the 7 blade aperture can deliver a very impressive bokeh effect, which is perfect if you like it.
On the inside, there's a 12 megapixels sensor, which may seem surprisingly small, given the price of the device and all the new 16+ megapixels cameras out there, but it's not the megapixels that make the quality, not in this case and not generally, either. The proprietary sensor uses Fuji's patented EXR pixel arrangement for a better light sensitivity, and it can shoot either full 12 megapixels high quality photos, combine the pixels into a higher-sensitivity 6 megapixels shot or even independently set the exposure for half the pixels to provide a higher dynamic range – basically instant HDR shots, if you please. That's pretty interesting stuff, right there, and a lot of people will love the features.
Fuji's new camera excels at video, as well, even though the features aren't nearly as well advertised as they should. The X10 has a stereo mic array and supports 1080p, 720p and VGA video recording at 30 FPS, in .mov format and using h.264 video encoding, which means you can film hours before you fill the memory (though the battery will deplete first), although editing all that footage will require quite a powerful computer. Storage space will never be a problem, since the X10 supports both SDHC cards of up to 32 GB, as well as SDXC cards that are currently available in 64 and 128 GB models, although they're quite expensive.
The X10 is slated for an October-November release and will make and excellent choice for anyone who wants a great point and shoot camera with a lot of manual options, which not only looks good and works perfectly, but is also durable and reliable in everyday use. The price will most probably be higher than what most people would expect from the specs, but the Fujinon lens and unique shooting features can be worth it if you plan on using them.