Our mundane lives is getting increasingly easier, but complicated at the same time, in the new digitized world. All the fancy tablets and smartphones have solved a lot of problems, while at the same time bringing a long new ones. But thankfully, the ratio is in favor of the former, and aside from more universal electronics like the aforementioned smartphones, we've got a lot of specialized gadgets that can really help us in everyday life and work. Here's my collection of some of the cooler gadgets that you can find on the market:
Logitech Wireless Solar Keyboard K750. Having a wireless keyboard can be really useful when you need to type a lot of text and want to do it more comfortably, whether you're at your desktop computer or working on a laptop. But while the old school connection problems were solved years ago, one problem remained: the battery life. You have to charge your keyboard or change the batteries pretty darn often if you type a lot, but thankfully Logitech has solved the problem with their K750 wireless keyboard – it's solar powered and seeing as there's light everywhere during the day, you'll most probably never have to think about the batteries ever again.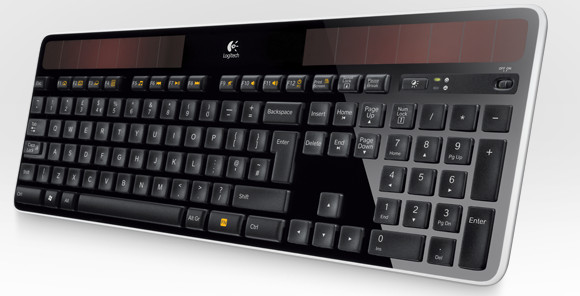 Cobra Tag. If you're the kind of person who loses stuff often or are always afraid that you might, the Cobra tag is for you. It is a simple and small accessory that can be paired via Bluetooth to your phone, which is always with you, and if it goes out of range, it will notify you and start beeping until you find your wallet, keys or whatever it is that you attached the tag to. Pretty easy and convenient!
LG RoboKing Triple Eye. LG's latest invention is a robot vacuum that can learn the outline of your house or apartment by itself, accepts voice commands and cleans up everything nicely and quietly (at only 48 dB) while you're at home or away. Oh, it can also transmit video to any Wifi enabled device, so you can potentially use it as a home guardian/spy as well, if that's your thing :-).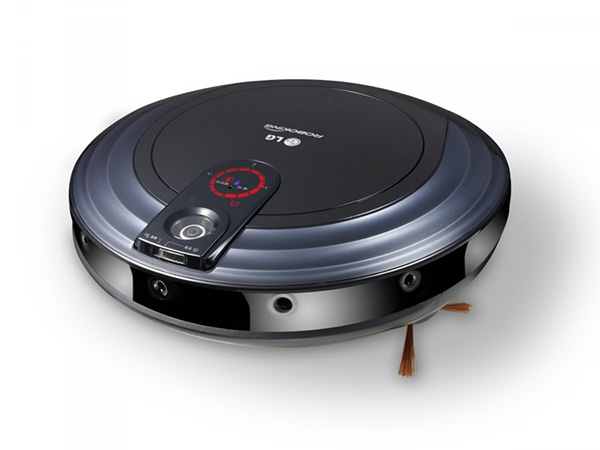 Scosche RDTX-PRO. I admit, with all the bad news about nuclear power stations and accidents around me, I get a bit nervous when I think that I might be affected by radiation and will never even know it until it's too late. Unfortunately, I can't seem to find a good radiation detector anywhere, either, but Scosche seems to have taken care of that with their RDTC-PRO – an accessory that connects to my iPhone or iPad and can detect radiation above 60 KeV with a 5% accuracy – enough to know whether I should move to a different city.


Babble Voice Privacy. If you're in competitive business or you just don't want your coworkers to eavesdrop on your phone conversations, the Babble Voice Privacy is for you. The concept is simple: the gadget has two speakers and a base device that play a white noise or pre-recorded track of your choosing in the direction of your door/window, so nobody can clearly hear what you're saying, even if you're talking quite loudly.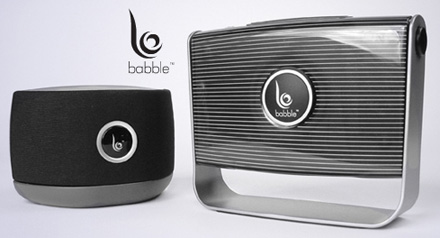 The market is actually filled with cool gadgets and accessories similar to the ones above, so if you were intrigued after checking them out, be sure to Google for more! As for the above five-o, they are a great addition to any home, office or your field briefcase, if you carry one, and they're pretty unique, as well.