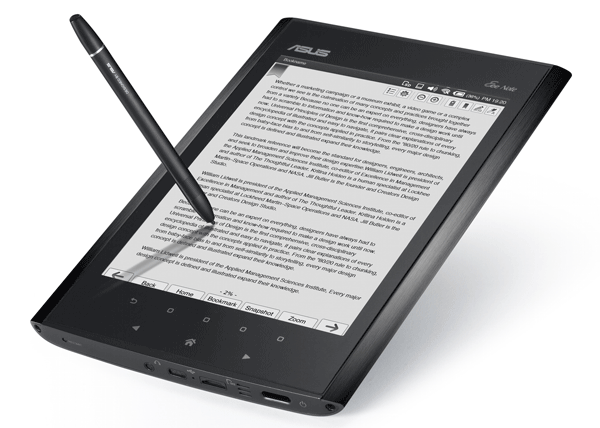 Tablets are all the rage nowadays, it seems, and the stylus is not only not getting any love, but it actually seems to have become a universally hated thing of the past, when touch screens were soft, very scratch able and had a pretty bad image quality. But the stylus isn't as bad as everyone thinks, not at all!
To tell you the truth, it's been a very looong time since I last wrote anything longer than a sentence with a pen – I can't even write my signature without thinking carefully first – but I always used the stylus on my old PDA, because it was so much easier to touch the exact location on the screen that I wanted, and with the D-pads fading from smartphones, it looks like I'm going to buy one just for this purpose – I just can't use the damn slider that Android provides for positioning the cursor between the letters I want to edit!
And I also miss taking written drawings with notes, but fortunately some manufacturers seem to have noticed a potential niche here and they've prepared something that many people would like – stylus operated notebook replacement tablets! Asus was one of the first companies to announce one of these, and it manifested itself into the EEE note EA800 – a pretty nifty device for the right price!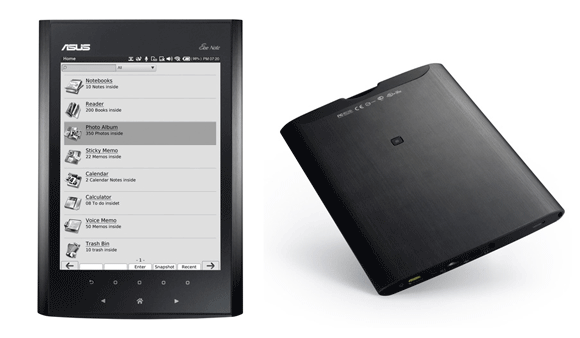 The EEE Note EA800 (first of a series, I think) looks just like any other tablet or e-reader on the market – there's nothing special worth noting about the exterior, but you'll immediately notice the different display once you power the device up: this thing only has a grayscale display, capable of showing 64 shades of gray – as I said, this is a paper notebook replacement, not a tablet. The 3H hardness is specifically made for the stylus/pen, and it should feel almost as good as real paper to be writing on this pad. The screen is 8 inches across, with a resolution of 1024×768 pixels – pretty nice density for the size.
Despite the grayscale display, the EEE Note does have a camera – a 2 megapixels one, to be precise, which is still useful as you can see the photos you've taken on the display, it's not like it's monochromatic. If we're on the topic of hardware features, the EA800 also has a micro SD card slot (and 4 GB of internal storage space), a Wifi adapter, 3.5 mm audio jack, a micro USB port and a 3700 mAh battery that should last 10 days in standby and about 10 hours of continuous use – it's not exactly an e-reader (a Pearl E-Ink display would've been great, but the lag would've killed the experience).
Asus chose to use a custom Linux-based OS for the new note taker, and that is probably a mistake, as using Android would've given it an advantage since it would've still allowed all the apps on the marketplace, which is always good.
The stylus experience, which is arguably the most important thing on the EEE Note, is great: you can easily take notes and write, the accuracy of the pen is very high and the display is very close to the surface, so you don't feel like you're writing on air.
The price has been announced to be about $200, which is pretty fair and might actually give the EEE Note EA800 a fighting chance: journalists should love it, I think.