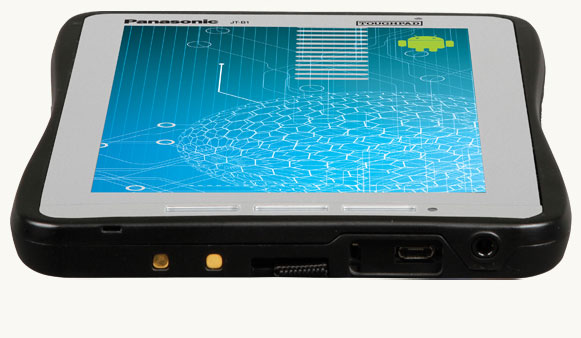 The tablets market has been developing pretty well, with a few major releases in the past year that have established new standards in the industry, with the iPad 2 and several Honeycomb tablets like the Samsung Galaxy Tab 7.7 (with its impressive Super AMOLED Plus screen) being the most important ones.
But while a lot of tablets are marketed towards field workers, most of them aren't really field material – one drop and your screen is gone (although the rest may still work). Ruggedness is what you need and this is where the next niche will develop, it seems. Asus have already presented their own rugged tablet, the 7 inch Asus Tough, but it was still geared towards busy executives who need a reliable tablet that isn't afraid of falling off a desk. And now, Panasonic is in the game with their own rugged tablets, the ToughPad A1 and B1, which are meant for real field work.
Panasonic is not the first company you think of when it comes to tablets or any other mobile products, but they're actually at the edge when it comes to tough mobile devices, particularly laptops. If you haven't seen what their Panasonic ToughBooks are capable of, take a few minutes, go to YouTube and be amazed. They're the biggest manufacturer for militaries around the world, and now they're trying to bring that reliable ruggedness to the next wave of portable computers – tablets.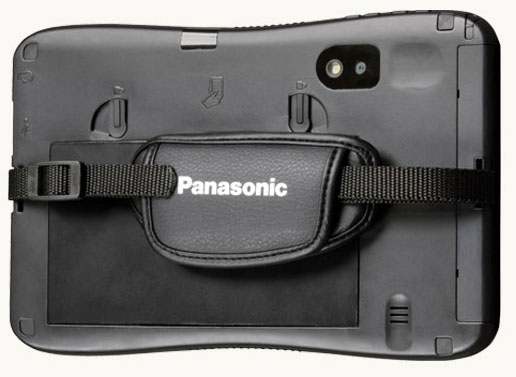 The A1 and B1 are touted as having some of the best protection from the elements, including rain, dust, shock, vibration and sun – pretty much everything that a field worker (like a mechanic, engineer, paramedic, etc.) encounters every day. The metal frame and body of each tablet is encompassed in rubber, with the internals being sealed from the elements, and the touch screen and front buttons are covered by a very strong tempered glass that should withstand a 6 feet fall without breaking (the raised rubber frame around it should help with that).
The Panasonic ToughPad A1 is the bigger model that features a 10 inch display with a resolution of 1024×768 (Panasonic is well-known for sticking with the classic 4:3 form-factor on their laptop displays, as well), and is powered by a 1.2 GHz Marvell processor with 1 GB of RAM – practically top of the line specs. There are 16 GB of integrated storage space, and a micro SD slot, which will come in handy if you ever need to upgrade or read some data from a micro SD card. The tablet is pretty heavy at 2.13 pounds, but I doubt you'll notice that when handling wrench keys or a backpack.
The ToughPad B1 is a 7 inch model, which is pretty much the same ruggedness-wise, although Panasonic hasn't confirmed its other specs yet. I'd say it should be better at handling a fall, thanks to the smaller screen.
The price will be accordingly high – the A1 will start at $1299 – the price of two iPads or HP Slate 2's, so it's definitely a niche tablet for those who really need it. The B1 should be cheaper, though, but I guess we'll have to wait and see.