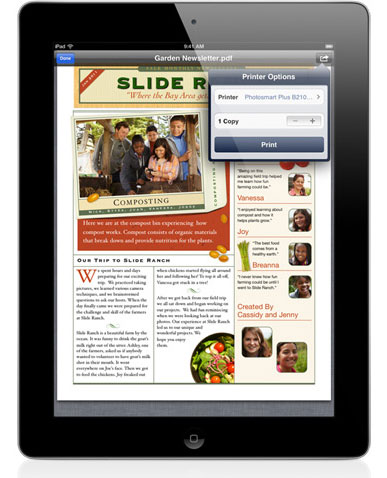 Exactly one week ago, an image of Apple's A5X processor started rumors of an upcoming iPad 3. Two days ago, photos of documents regarding its shipment to the U.S. also appeared online. I guess Apple doesn't want us to stop talking about them with this new image that showed up. The photo shows that not only are they working on A5X, they're also working on A6 – a quad-core processor.
If you haven't noticed by now, Apple follows a pattern in naming devices. Numeral designations to a device would indicate a significant upgrade in specs, like iPhone 2G to 3G. Meanwhile, letter designations would mean that a device's specs were simply bumped up or enhanced, like iPhone 3G to iPhone 3GS.
The naming scheme for Apple's hardware and software also follows a similar pattern. Take for example the iPhone 4 and 4S. iPhone 4 started with a single-core A4 processor but was then bumped up to the dual-core A5 processor found in iPhone 4S. Or perhaps Mac OS Lion which was upgraded to OS X Mountain Lion. Given this predictable pattern, it looks like Apple is working on two next-generation processors and not just one.
During a beta testing of iOS 5.1 – the upgrade to iOS 5.0.1 – two chips named S5L8950X and S5L8945X left their trail on a series of codes. Both chips were being tested on the latest iOS software. The A4 chipset in iPhone 4 and iPad was named S5L8930X and the A5 processor on iPhone 4S and iPad 2 was called S5L8940X during their development phase. This means that 45X stands for the A5X processor while 50X represents the A6 chip.A5X still packs a dual-core power like its predecessor. A6 steps up to the big leagues as a quad-core powerhouse.
There are a number of reasons why Apple is developing two chips for next-generation devices. One possibility is that A5X is made for iPad 3 and A6 is for iPhone 5. I could be wrong and it could be the other way around. How about you – why do you think Apple is working on two processors?