BARCELONA, Spain – Day three of the Mobile World Congress was mostly about Android. Google Executive Chairman Eric Shmidt took the stage to remind us of the mobile platform's accomplishments. But first, a recap of the show-stealers at this year's MWC.
Dual-core Android smartphones running Ice Cream Sandwich reigned on day one. A few managed to disappoint us though. Sony presented a line that made us think we were in last year's Mobile World Congress. And if it weren't for the pico projector packed inside Samsung Galaxy Beam, it would've gotten the same sigh we let out for Sony's "new" line of phones.
On day two, Nokia shook things up with a 41MP Symbian phone called 808 PureView. It's no typo and you read right – the phone has a whopping 41 megapixel camera.
On the third day, Google Executive Chairman Eric Shmidt literally took the stage. He gave a speech about how Android – an open-source mobile platform – has grown exponentially since its release a few years ago. He encouraged Android developers and phone manufacturers to practice "less censorship" and increase consumer access to high-technology services. In a bold statement Shmidt said "Technology is a leveler. The weak will be made strong, and those with nothing will have something."
ZTE unveiled two new devices, Orbit and Era
Chinese telecommunications company ZTE unveiled two new devices today, Orbit and Era. ZTE Orbit is a Windows Phone with 4GB of internal storage and 5MP camera. The screen is 4-inches, has a resolution of 480×800 pixels, and pixel density of 233 ppi. It has 512MB RAM and a single-core processor clocked at 1000 MHz. It doesn't have a micro SD slot though.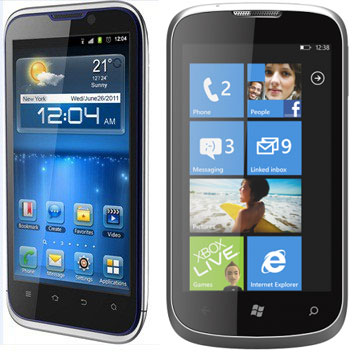 ZTE Era is reminiscent of day 1 at MWC. It's a quad-core smartphone running Android 4.0 ICS. The NVIDIA Tegra 3 chip inside it is clocked to 1.3GHz. Other specs include a 4.3-inch qHD display, 1GB RAM, 8MP rear camera, and 1080p video capture.
Samsung Galaxy S Blaze 4G on display
On display is Samsung Galaxy S Blaze 4G. The phone is exclusive to T-Mobile and combines the features and looks of Galaxy Nexus and Galaxy S2. It has a 4-inch Super AMOLED display, screen resolution of 800×480 pixels, 5MP rear camera, 1.3MP front-facing camera, HSPA+ modem which supports up to 42Mbps of network speeds, and a third-generation Snapdragon processor clocked at 1.5GHz. Galaxy S Blaze 4G is still stuck on Android 2.3 Gingerbread but Samsung says an OTA update will arrive in coming months.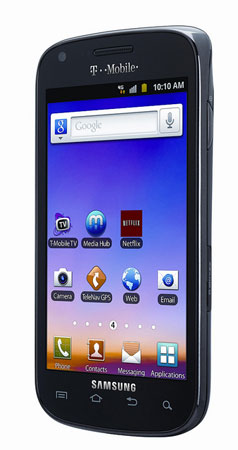 Nokia showcases yesterday's phones, Nokia Asha 302 and Lumia 610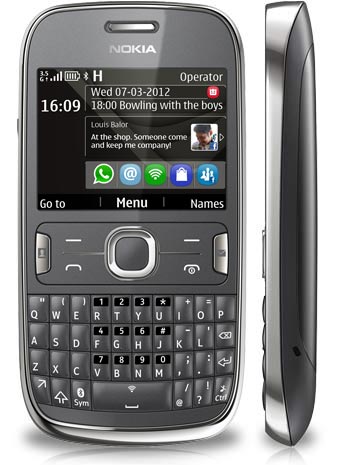 Yesterday, Nokia also announced Nokia Asha 302 and Lumia 610 along with much-anticipated 808 PureView. Today they already put Asha 302 and Lumia 610 on display. Both smartphones are running Windows Phone Tango and cater to first-time buyers and developing markets.