Samsung recently announced four new cameras for their 2012 collection. They have compact designs but their main feature is social integration. Called smart cameras, you can use them to directly connect to the internet and share photos and videos to several photo-sharing and social networking sites. Once again, Samsung has set the bar with their smart cameras which include DV300F, WB850F, WB150F, and ST200F.
All four models will have Wi-Fi integration to complement the snap-and-share experience that Samsung is going for. Because of this, people can email their photos and videos or share them directly to Facebook, Picasa, and Youtube. In addition to social features, Wi-Fi connectivity also supports cloud-based storage of media files. Users have the option to upload their photos and store them to AllShare Play and SkyDrive which are cloud-based storages powered by Samsung and Microsoft. Unlike photo sharing, these clouds will keep your photos and videos private.
Samsung's smart cameras have another useful feature which utilizes Wi-Fi integration – auto backup. What it does is wirelessly transfer photos and videos from your camera's memory card to a home PC. Both your camera and PC need to be synced and connected to Wi-Fi for this feature to work. This eliminates the need for a USB cable or card readers to transfer files.
DV300F Specs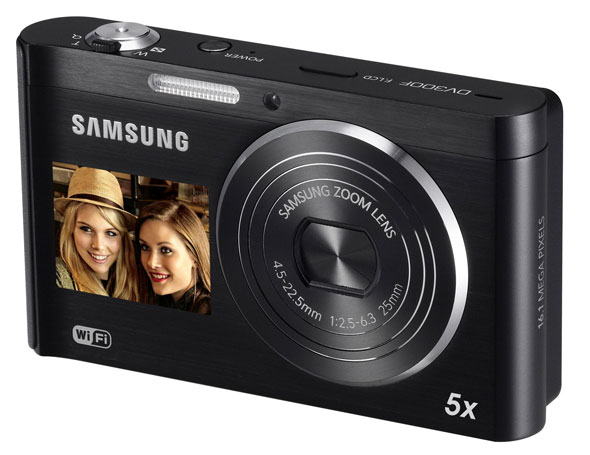 • 16.1-megapixel CCD sensor with 5x optical zoom
• Dual-LCD: 3-inch rear screen for taking accurately framed photos, 1.5-inch front-facing screen for taking self-portraits
• 720p video recording
• Dimensions: 95.2 x 56.5 x 18.3mm
• Weight: 120g
• Has Child Mode which helps photographers capture still photos of children by drawing their attention
WB850F Specs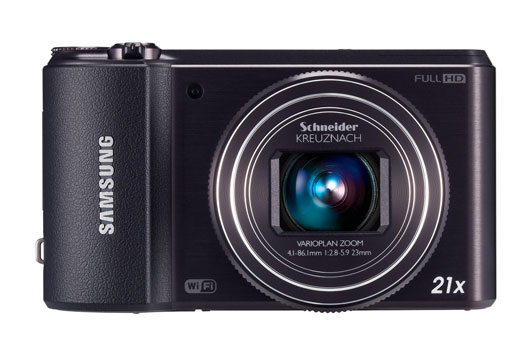 • 16.2-megapixel BSI CMOS with 2x optical zoom Schneider lens
• 3-inch AMOLED screen
• 1080p video recording
• Dimensions: 109.7 x 62.2 x 24.9mm
• Weight: 232g
• Has built-in GPS module which lets you assign locations to photos and videos
WB150F Specs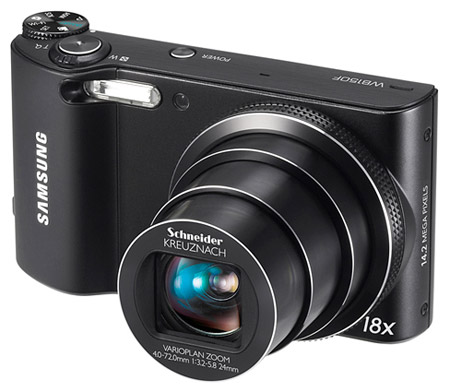 • 14.2-megapixel CCD with 18x optical zoom Schneider lens
• 3-inch LCD screen
• 720p video recording
• Dimensions: 106.5 x 59.9 x 23.4mm
• Weight: 188.2g
ST200F Specs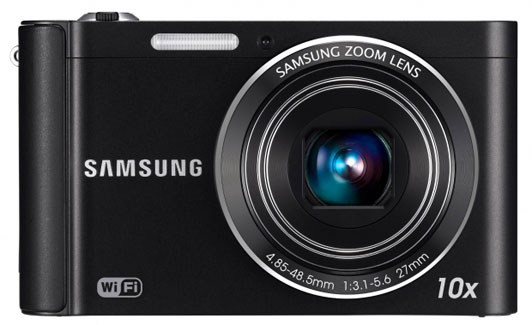 • 16.1-megapixel CCD with 10x optical zoom
• 3-inch LCD screen
• 720p video recording
• Dimensions: 96.6 x 58.3 x 18.9mm
• Weight: 142.3g
WB150F sells for $399 and is available in stores. DV300F and ST200F won't be released until end of March for $299 and $349. WB850F is coming this April but no price was given. Given its loaded specs, it should be more expensive than WB150F.
Regardless of the model, the "smart camera" moniker suits them because of their key features. The ability to sync files wirelessly, store them in a cloud, and share them via Wi-Fi are convenient ways to keep memories and share them. Despite having unified snap-and-share features, their variations in specs should help you decide which model is perfect for you. And just in case you feel nostalgic, you can always connect these cameras to your computer and transfer photos using a USB cable.