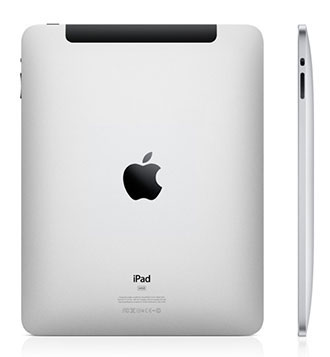 iPad 3 might be announced announced next week. Go crazy, fanboys. Apple has sent out invitations for an exclusive media event to be held on March 7 at San Francisco.
Before you get too excited, Apple hasn't really given a word which products they'll unveil this Wednesday. Although, they did give us a hint. The opening line of their invitation goes "We have something you really have to see. And touch."Oh Apple, you are such a tease!
If we recap Apple rumors, the announcement of iPhone 5 will take place in summer or sometime between September and October. Since we're barely past the first quarter of 2012, that means iPhone 5 won't be appearing just yet. Next week's event rings a bell though. A month ago, Jim Dalrymple of The Loop reported Apple is hosting a media event on March 7. The cat is finally out of the box. Today, Apple sent invites dated on the same day.
So is the iPad 3 really showing up? The Loop did say iPad 3 was launching at this particular event in their previous report. Besides, if you analyze the invitation's word play, Apple is suggesting a device that can be touched.
iPad 3 is expected to have Retina display. It could have a dual-core A5X or quad-core A6 chip inside it. No one really knows for sure. If it gets a smaller dock connector, you shouldn't be surprised at all because Apple is believed to be working on it. What has been proven is that it is 0.81mm thicker than iPad 2. Its rear shell measures 9.5mm whereas iPad 2 is only 8.69mm thick. Even so, it's still thinner than the original iPad which measures 13.4mm.
Don't forget to stay tuned next Wednesday for an update. Apple's media event will take place at the Yerba Buena Center for Arts in San Francisco, California. The event will start at 1:00pm Eastern Time and 10:00am Pacific Time.