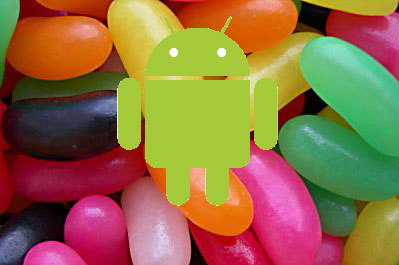 Asus is getting a bit greedy with the two latest Android firmwares. Not only they are rumored to be making a 7-inch Nexus tablet running Ice Cream Sandwich, but they might be the first to have Android 5.0 Jelly Bean too.
In an interview with TechRadar, Asus Corporate Vice President Benson Lin said their company is "very close to Google" and adds once Android 5.0 is out, there's a high chance they'll be the first to offer Jelly Bean updates to their users. Looking back, Asus Transformer was first to get a Honeycomb update over-the-air. And Transformer Prime was first to get Ice Cream Sandwich late last year. So I guess this means we shouldn't be surprised if Asus Transformer Pads will be the first to receive the alleged tablet-optimized Android 5.0 Jelly Bean.
The tech industry expects to see Android 5.0 Jelly Bean this June at Google I/O, the same time when people are expecting to see Asus unveil a $199 Nexus tablet to compete against Amazon Kindle Fire and a supposedly smaller iPad Mini. The event will take place at the Moscene Center West in San Francisco, between June 27 to 29.
I'm not sure where Google is headed with Android 5.0 Jelly Bean. Tablet-optimized Honeycomb worsened the fragmentation of Android devices. Ice Cream Sandwich was ideally made to unify Android smartphones and tablets. By creating another tablet-optimized firmware, Google could possibly worsen the fragmentation issue. Unless they solve or address compatibility issues of apps across platforms – at least between Froyo, Gingerbread and Honeycomb, they shouldn't release any more upgrades that does otherwise. We can only hope Google proves us wrong. Regardless, I think we should all look forward to what Google has for us with Android 5.0 Jelly Bean.