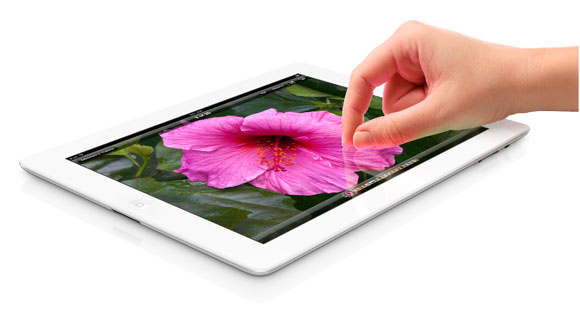 Shipment date of the new iPad slips further back in Asia and the US. Apple Stores belonging to these regions changed the shipment details last night and this morning, delaying shipping for another two to three weeks. This means people living in the same regions there won't get their new iPads until then if they place their orders now. On the bright side, those who placed orders earlier will get their iPads as expected.
Apple says the demand for their new iPad went "off the charts" and that stocks available for pre-order are sold out. People can still place their orders now but they'll have to wait two or three weeks before they get their new iPads. Meanwhile, the shipment dates for those who ordered ahead of everyone are the same. Pre-ordered iPads in the US begin shipping on March 19. In Asia, shipment begins March 23 but only in Macau. People living in Japan, Hong Kong, and Singapore are lucky though. New iPads are available for retail in these countries starting 4 days from now.
Worldwide shipment of the new iPad was slated for March 16th before it was moved to a later date, March 19. Europe was first to change their shipment date within the three-week time frame, followed by the US and Asia. Now that Apple has confirmed the new iPad is sold out, that explains why these three regions changed their shipment dates. These new dates refer to the regular shipment of new iPads which are no longer available for pre-orders.