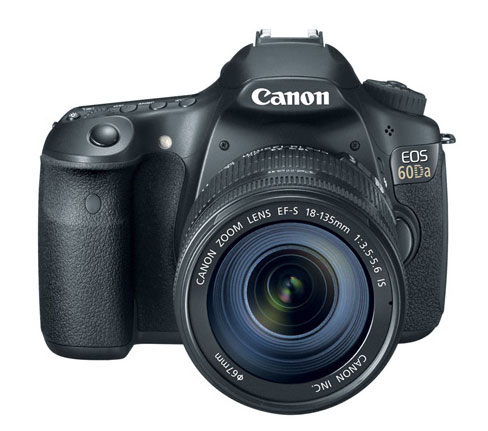 Canon recently unveiled 60Da, a professional camera built to take photos of space – without having to leave earth of course. A camera of this caliber isn't new to us but it's been seven years since Canon released one. 60Da is a successor to 20Da and packs upgraded hardware under the hood. But you can't let go of your old camera just yet. Canon's latest astrophotography camera won't be available until later this month.
The 18-megapixel lens inside Canon 60Da makes it a close relative of EOS 60D. One big difference however is an infrared filter. The filter lets in three times more hydrogen alpha light than EOS 60D and captures more stunning photos of energetic nebulae on a starry night. Canon 20Da has a similar infrared filter for capturing excited hydrogen atoms present in nebulae though not as powerful. From an 8-megapixel camera and a limited 1600 to 3200 ISO range, 60Da also leaps to 18-megapixels and ISO 6400 to 12800.
Canon 20Da has an LCD screen for live view and composing shots. When it was released in 2005, the concept was new to us. Fast forward to 2012, LCD screens have become standard to SLRs which is why Canon 60Da has one. The LCD display on the soon-to-be-released 60Da is articulated though, making viewing less awkward when mounted on a telescope.
Canon 60Da will be available within this month for $1500. The package will include accessories namely: a Canon RA-E3 remote controller adapter, AVC-DC400ST video cable which allows live view output on a television, and an AC adapter for charging. Canon 60Da is the second astrophotography camera released in the market and has no rival in this niche other than the older model, 20Da.