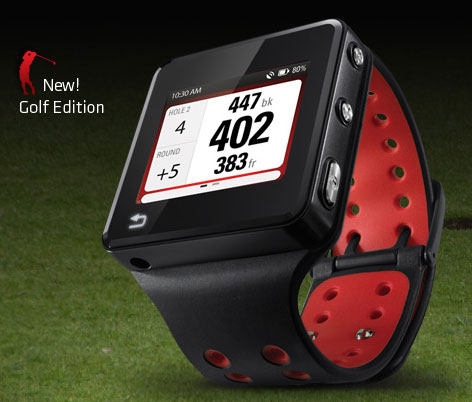 Motorola MOTACTV was released late last year and has the size of a standard digital watch. The GPS fitness tracker doubles as an ultraportable music player and while it isn't something new, it has an interesting concept nonetheless. I can't think of any other gadget suited for health-conscious people and sports buffs. During its release, MOTACTV had a limited compatibility to Android phones but starting today, all that is about to change. Motorola announced an update which allows MOTOACTV to connect to any Android device and should hit Google Play within the day. There's no better time to review it than now, since its compatibility has finally been extended across all Android phones.
Design
MOTOACTV is thicker than iPod Nano. With that being said, it actually looks manlier and more macho than its competitor. It feels like something that would survive a fall given its robust body, not like iPod Nano which is just as delicate and fragile as it looks. The thicker body takes its toll on weight by making it almost one ounce heavier than Nano. When worn, its heavier weight is barely noticeable.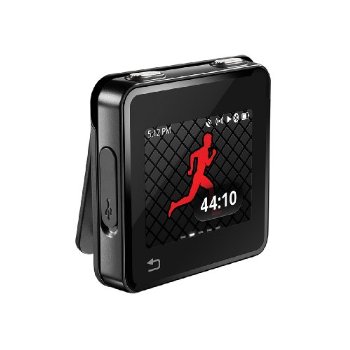 Motorola MOTOACTV has an all-black design which makes it suitable for all occasions. The strap, however, warrants me to take back my last statement. Personally, I think we can all deal with its wide band and double-pronged buckle. But the two rows of red dots set in the middle of the strap? Now that's hard to ignore and difficult to pair with clothes. But if you see MOTACTV as nothing more than a fitness companion, this design aspect shouldn't bother you.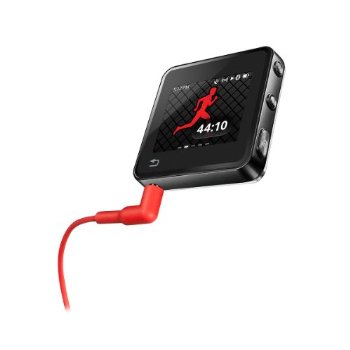 Out to redeem MOTOACTV from its miserably designed strap is the perfect placement of controls and audio jack. The top edge has two silver buttons on both ends for Start and Music controls. On the right side are the power button and volume keys while the left side is marked by a long rubber flap which covers the micro USB port and 3.5mm audio jack. The strategic placement of the audio jack makes it easier to wear if you plan to listen to music while exercising. Your headset's wires won't get in your way, trust me.
Specs and features
The device runs on Android 2.3 Gingerbread but is heavily skinned. Gingerbread doesn't look as beautiful as Ice Cream Sandwich though which explains why Motorola took the extra step to cover up the original Android UI. It has a GPS receiver which tracks outdoor activities, a Wi-Fi radio which allows you to connect to the internet for syncing of tracked data, an FM radio, and Bluetooth 4.0.
There are 40 preset exercise methods built into MOTOACTV. Cycling, running, walking, step machine, elliptical, gymnastics, martial arts, snowboarding, fencing, and yard work are just some of them. Walking outdoors instantly activates the GPS radio for location-based data and more accurate measurement of distances you've covered. The MOTOACTV app, available for download at Google Play, allows any Android phone to connect to the device. Before today's update, the app limited the gadget's compatibility to two Motorola phones namely Droid 4 and Droid Razr MAXX.
Playing music on MOTOACTV will keep running apps in the background, regardless if you're doing it with a wired or Bluetooth headset. Your performance will continuously be monitored while listening to saved playlists or the FM radio. Signing up for a MOTACTV account is a must if you want to keep track of your progress over days or weeks of training and exercise. Details like speed, time, distance covered will be synced to your account via Wi-Fi and compared against your body weight, height, and age to assess how many calories you've burned.
Verdict
Motorola MOTOACTV is the perfect accessory for health-conscious individuals, training athletes, and sports enthusiasts. Entertainment is still at bay thanks to its music player and FM radio. You can choose between 8GB ($249.99) and 16GB ($299.99) models to store songs and keep your ears busy while sweating it out. It may be too expensive for your taste but if you set the price aside and just look at its functionality, that might just win you over.