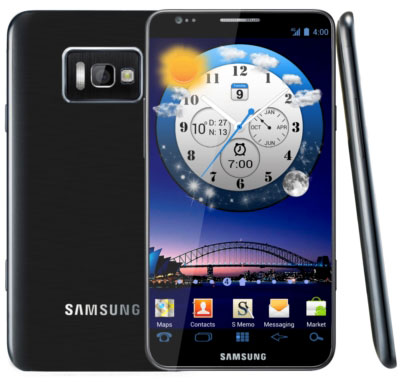 It's official. Samsung Galaxy S3 is going to be announced on May and it's not the 22nd. Instead, it will be announced at an earlier date – May 3, Thursday. Members of the UK press received invites from Samsung Mobile today. The invites urge them to "come and meet the next Galaxy."
Although it wasn't specified, Samsung is likely referring to Galaxy S3. Samsung previously said they will announce SGS3 at an exclusive event when asked if it'll appear at MWC. The South Korean company also hinted its announcement date will be close to commercial availability. If Samsung Galaxy S3 does get announced this early May, its release could be sometime between late May or June. The invites give away more details like place and time.
The next Galaxy smartphone will be announced in London, 7pm local time (2pm EDT or 11am PDT). For everyone else, Samsung Mobile will cover the event and will stream it on their official Facebook fan page – facebook.com/SamsungMobile.
These past few weeks, Samsung Galaxy S3 went through a roller coaster ride of unconfirmed rumors. Possible specs include a quad-core Exynos chip, a 4.8-inch full HD display, and ceramic casing. It was initially thought to have an 8-megapixel HDR camera but it was later ruled out as a spec that belonged to GT-i9300, a midrange Galaxy smartphone that hasn't been announced yet. Also rumored were the names SGS3 was supposedly getting in the US:
Thunder, Accelerate, and Express. Samsung reportedly filed US patents for these three Galaxy phones a month ago.