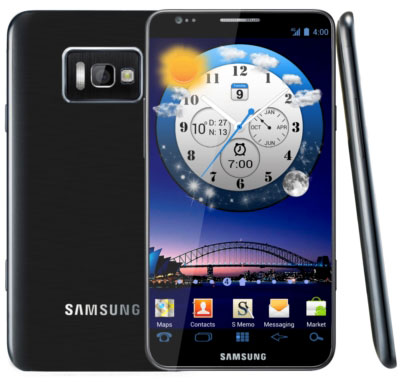 Unlike Apple and Google, Samsung doesn't seem like it's pulling the plug on their Galaxy line of devices anytime soon. The Device Manufacturer of the Year recently filed US trademarks for three more devices under the same line – Galaxy Thunder, Galaxy Express, and Galaxy Accelerate. While Samsung acquired Galaxy trademarks for seven devices in the first two months of 2012, this is the first time we see the company file for them this month of March. Even more interesting is the fact that they're soon-to-be US trademarks. Could these three new names be Galaxy S III variants for US carriers?
Whenever Samsung releases a flagship device, it gets an international version along with carrier-specific brands. The international version of Samsung Galaxy S II i9100 never got a specific name, but its US variants did. The Sprint version of Galaxy S2 is codenamed "Within" but is more popularly known as Epic 4G Touch. T-Mobile called it "Hercules" and was even assigned a different model number. AT&T has two different versions of Samsung's current flagship device called Attain and Skyrocket.
Thunder, Express, and Accelerate are three Galaxy names with one common theme – speed. As of today, quad-core chips are the leaders of speed and performance. And because Galaxy S3 will most likely have a quad-core processor to compete with HTC One X and LG Optimus 4X HD, there's a big chance these three are its US variants.
Samsung Galaxy S III is due for announcement before Olympics 2012 and that a major advertising campaign will be launched in the UK this March or April.