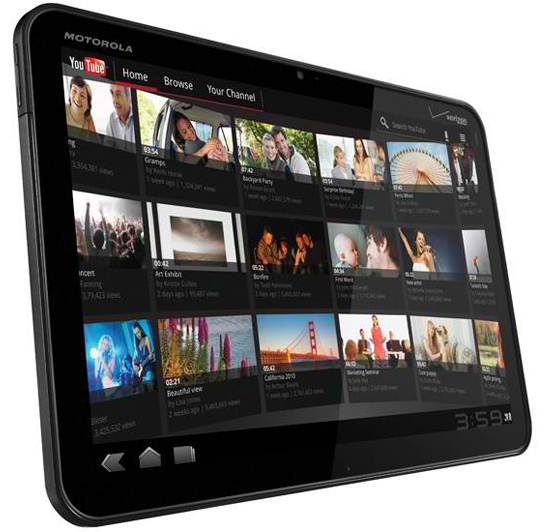 If you're in the market for a new tablet, you've probably already noticed that your best choices are the iPads or one of the many Android tablets, all of which are running on ARM processors. There's nothing wrong with that, but there are a few things you should take into consideration if you're planning on using the tablet for more than entertainment or Web browsing – and more specifically, if you want to use it as a main computing device for work in a corporate or any business environment.
Traditionally, the corporate world has been relying on the x86 architecture and all the programs that are available for the operating systems that are built for the platform, and ARM apps are nowhere as powerful, especially the apps that you'll need to run. Obviously, I wouldn't be saying this if there was no alternative to ARM tablets, but there is: Intel's new power efficient Ivy Bridge x86 processors are on their way, and the company is already preparing to release the first Atom-powered tablets running Microsoft's new Windows 8 operating system.
These tablets would bring the best of both worlds into one device – the compact size and long battery life of a tablet with the power of x86 Windows and all the apps available for it. Windows 8 also has the Metro UI, which is so much better on touch screens – if you've tried Windows Phone 7, you know what I'm talking about. Windows 8 tablets will be the next big thing for the corporate world and professionals, and Intel's x86 Atom processors are much more powerful than any ARM chips – even a single core Atom can outperform the fastest dual core ARM on the market, and it comes close in speed to a quad core.
The question is, is it worth the wait?
Android tablets can do a lot of things – you can use a more or less fully functional Web browser for work in the cloud, you have access to email apps, document editing apps, any kinds of multimedia apps including audio/photo/video editing tools (they're pretty basic, though) and more, plus Android tablets are really cheap nowadays, although Windows 8 tablets won't be that much more expensive if they want to get customers on their side.
But if you want to be able to (almost) completely replace your laptop or desktop with a tablet and run all the usual professional apps like Google SketchUp, Adobe Photoshop, the full Microsoft Word and PowerPoint, an x86 tablet would be the perfect choice. Add to that the ability to run virtual machines and legacy apps and the amazing support for almost any hardware in the world (including hard drives, keyboards, printers and other office equipment, and more) on the full version of desktop Windows and you've got quite a few reasons to wait and get an x86 tablet when they come out this fall.
If you're certain that you'll never want to leave your laptop at home and use your tablet for some intensive work (even if only once in a while), an ARM-based tablet running Android or the iPad can certainly work as a great ultraportable computing machine, but if you want to get the absolute most out of your tablet, waiting for x86 devices is worth it – you won't have to worry about upgrading it for a long time, and will be able to run pretty much any software you want, including Android apps thanks to Intel's x86 version of the OS (which lets you do everything natively!).