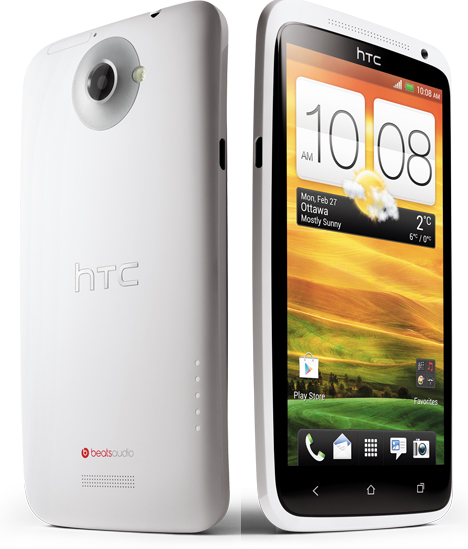 A month ago, Best Buys pushed back the shipment date of pre-ordered AT&T HTC One X to May 6. The phone was supposed to ship this day, April 22. HTC One X originally sells for $199 on a two-year contract and Best Buys offered it for the same price. Today, Radio Shack is offering the same smartphone under the same contract for a cheaper price.
AT&T HTC One X is now available for pre-order at Radio Shack for $149 – that's $50 cheaper than Best Buy prices. The offer runs for a limited time though and will only last until May 5. Its price will go back up to its original price after it gets released on May 6. The AT&T version of HTC One X has a 1.5GHz dual-core Snapdragon S4 processor instead of the quad-core Tegra 3 found in the international model. It also has 4G connectivity and built-in NFC.
Given the sale price of AT&T HTC One X at Radio Shack and the carrier's expanding 4G network, it would be wise a better option over Galaxy Nexus which sells for $199 at Sprint starting today. But if you want cheaper phones, Sprint is also launching LG Optimus Elite and LG Viper 4G today. The two eco-friendly phones are released in celebration of Earth Day and cater to the entry level and midrange market. Sprint is selling LG Optimus Elite for only $29.99 whereas Viper 4G is priced at $99.99. Both prices apply for a two-year contract with Sprint, the only US network that offers "unlimited everything" which covers calls, text, and mobile data.
Over in Canada, HTC One X pre-orders in Rogers for $169.99. The phone will be tied to a three-year contract. Like Radio Shack in the US, Rogers Canada is offering this for a limited time only. Once the phone becomes available, it will be sold on regular price. In case you're wondering, Rogers is getting the Snapdragon S4, LTE variant of HTC One X just like AT&T. Though disappointing, Snapdragon S4 actually performs better in some benchmarks when compared to Tegra 3. Besides, Tegra 3 is incompatible with LTE and we'd trade faster internet for it any day.