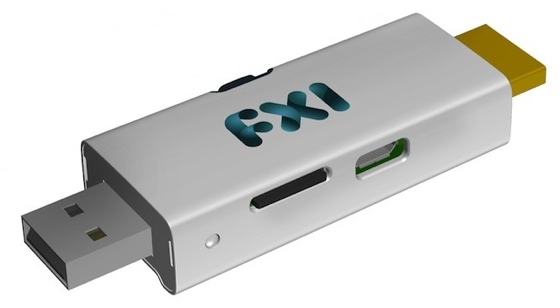 The world's smallest PC can easily be mistaken for a USB thumb drive. I'm not kidding. FXI Tech dubbed it Cotton Candy – again, not kidding – and announced it earlier this year. FXI Cotton Candy found competition in the form of MK802. The PC-on-a-stick practically offers the same features of Cotton Candy but for a fraction of the cost and without losing a USB flash drive's portability.
MK802 is powered by a single-core CPU, Allwinner A10 based on ARM Cortex A8. Processing speed is clocked at 1.5GHz. It has 4GB of internal storage and 512MB RAM. It ships with Android 4.0 as its mobile platform but you can install other operating systems on it, including Ubuntu. Unlike Cotton Candy, it has ports instead of connectors. To plug it in to compatible HDMI devices, you need cables which – unfortunately – aren't included in the package.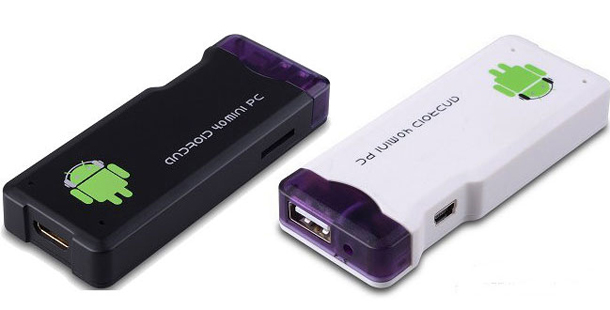 It doesn't come with a remote control but it does have USB Host Support for connecting a mouse and keyboard. This is extremely useful when connecting to devices that don't have touch screens. Other specs include WiFi 802.11 b/g, micro USB port, and microSD slot for extra storage. It is shipping all the way from China for $74.
FXI Tech Cotton Candy packs more power in a tiny space. It has a dual-core ARM Cortex A9 as its processor and the quad-core ARM Mali-400MP for graphics. Connectivity options include Bluetooth 2.1 + EDR and WiFi 802.11 b/g/n. On both ends are USB 2.0 and HDMI out connectors and there's one micro USB 2.0 connector on the side. It has 1GB RAM and a microSD slot for up to 64GB of expandable storage. Too bad it costs $200.
Technically speaking, Cotton Candy and MK802 are smart devices minus the display. They have all the hardware needed to power a smartphone or a tablet minus the display and perhaps some more features like sensors, cameras, headset jacks, GPS, and the like. Once plugged into a monitor or laptop, they will display the software installed in these devices whether it's Android, Ubuntu, or something else. From there, you can perform all other tasks you do on a smart device much like Sony's Google TV box. Because they lack separate controllers, you need a keyboard and mouse for navigation.