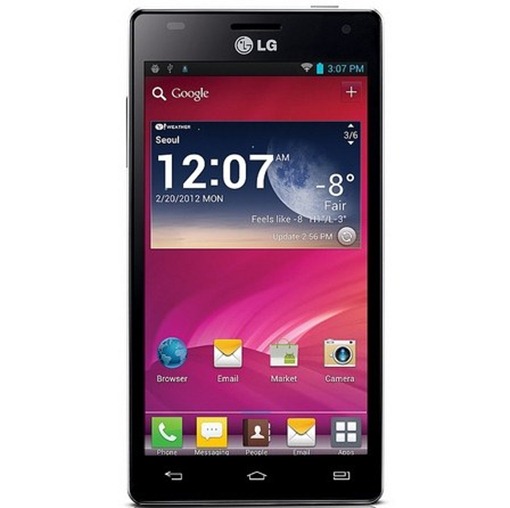 Optimus 4X HD is the only LG smartphone that can go head-to-head with Samsung Galaxy S3, HTC One X, and Sony Xperia S. Too bad it isn't out yet. After months of keeping its availability a secret, LG finally confirmed its arrival in Europe by June and that it'll go on sale in "key markets" of the continent. Following its European release, LG says it will be available in selected regions throughout Asia, South America, and Central America over the next couple of months. Even more interesting than news about its availability is the fact that it now has longer battery life among other things. LG Optimus 4X HD is getting a few upgrades as detailed below.
Longer battery life
In a blog post, LG recalled the benefits of using the 4-PLUS-1 architecture of NVIDIA Tegra 3 on Optimus 4X HD. The extra "ninja" core of the processor helps reduce power consumption of a phone and therefore extends its battery life. As an addition to this power efficient feature of Tegra 3, LG introduces SiO+ technology. According to the company, this technology "provides higher energy density for more power and longer run times." LG further adds it won't add bulk to the already-slim form factor of Optimus 4X HD.
Quick Memo
Its user interface was also updated to include Quick Memo. Quick Memo is a native feature on Optimus Vu and basically lets you jot memos or notes over screen images. These notes can then be saved and shared to others. It is not an application but a feature that was integrated into the phone's OS. You can activate it while using any application, be it a game or a video player. Unlike the version used in Optimus Vu, the one on Optimus 4X HD allows URLs to be embedded in memos so you can directly connect to web pages.
Media Plex
Media Plex is a new technology integrated to the phone and comprises a wide array of media features that improve image capture and video playback. These features include:
• Fingertip Seek – Preview any video frame by touching the progress bar
• Live Zooming – Zoom in and out of videos during playback
• Video Speed Control – Allows precise control of video playback speed
• Thumbnail List Play – Playback videos as thumbnails while watching a different video in full screen
• Option to select and save the best shots among photos taken