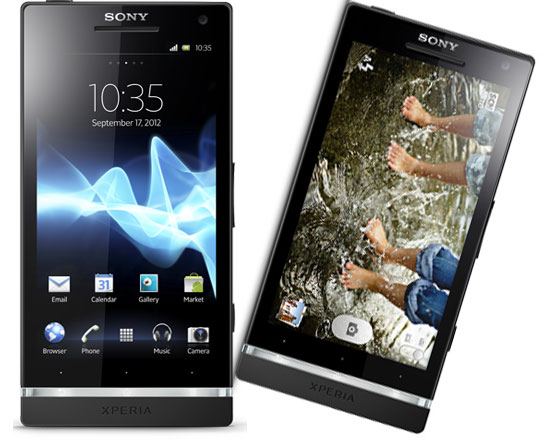 Sony Xperia S will be available in local retail stores sooner than you think. As you read this, stocks are being shipped to locations around the world for its imminent global availability. This is good news for those who plan on getting one. But for many of you, Sony Xperia S is nothing more than an outdated device which doesn't deserve to be compared to Samsung, HTC, LG, and Huawei's current flagship smartphones – all running on Android 4.0 Ice Cream Sandwich and with quad-core processors.
Admittedly, Xperia S does have a few fallbacks including its dual-core processor, an outdated Gingerbread firmware, and lack for micro-SD card support. But if we look past these flaws, Xperia S actually has several features that make it a worthy competitor against the likes of One X and Galaxy S3.
It's true, Sony Xperia S has a dual-core CPU and is stuck on Android 2.3 Gingerbread. Sony does explain they find no need for a quad-core CPU and to compensate for that lack, they clocked it to 1.5GHz which is more-than-enough for graphic-intensive games. Sony also promises an Ice Cream Sandwich update for their greatest phone yet. The update is coming this summer, soon after Xperia S is available in shelves.
The phone has a great advantage over rivals with its 12-megapixel camera and flash. Except for Galaxy S3 whose specs remain unclear, all other competitors are limited to 8-megapixel cameras. We know for a fact that pixels don't determine how well a camera takes photos but with Sony's inclusion of a backside-illuminated (BSI) sensor, image quality is greatly improved. Complementing its amazing camera is a dedicated camera button on the right edge and a quick-response shutter which lets you capture moments in a second. The camera also supports 1080p video capture and 3D panoramic shots. And with the growing number of people preferring large-screened smartphones, Sony Xperia S has a shot of competing with its massive 4.3-inch display. Even though it packs a smaller screen size than its rivals, it has a vivid HD display with 342ppi – a slightly higher resolution than the iPhone's 326ppi Retina Display.
Sony Xperia S comes with an NFC chip and SmartTags, two innovative technologies that work on the same channel. SmartTags is exclusive to Sony and gives users the option to change their phone's profiles – all you have to do is scan them using the NFC sensor inside Xperia S. HTC One X also has a built-in NFC chip but without SmartTags, is limited to its standard uses.
Sony Xperia S may not have a quad-core CPU, a micro-SD slot, and a screen to match its competitors. But it's the only device packing 32GB internal memory, an impressive 12-megapixel camera with BSI sensor and flash, SmartTags, and NFC support. Priced at USD $674.99, the unlocked version is on its way to the US and the rest of the globe. AT&T customers would be happy to know they could get an improved version of Sony Xperia S called Xperia Ion. Instead of the 4.3-inch screen it comes with a larger, 4.6-inch display and an additional LTE radio for 4G connectivity.