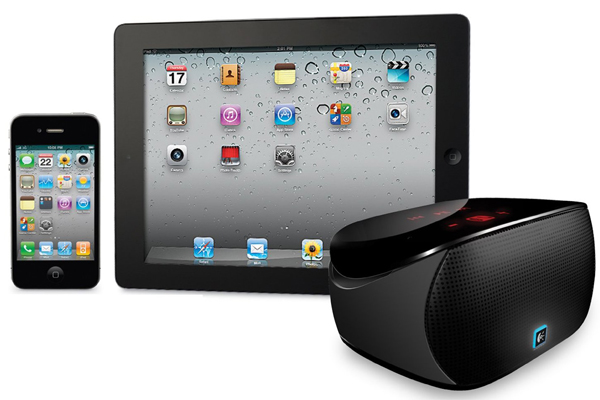 Logitech's Wireless Boombox isn't the most portable speaker around. But if you want to play music from your iPhone, iPad, or any other Bluetooth-enabled device, it's something you can take around with you. It retails for $150 and had incredible sound quality. Mini Boombox is $50 cheaper and half the size of Boombox. It'll fit easily on the top of your hand and charges with a mini-USB instead of a standard USB. But can it live up to the larger Boombox in terms of performance? Or is it just as small as its size?
Design
Mini Boombox measures only 4.55 x 2.8 x 2.28 inches and weighs only half a pound. It has rounded corners and doesn't have physical buttons, save for the on/off switch at the back. The mini-USB charging port can also be found in the back along with an auxiliary input. When you turn it on, capacitive buttons will light up in red and can be used for controlling music playback. They're not as reactive as physical buttons but when you press them, they work quite well. The capacitive buttons are to be used for going forward, back, playing, and pausing music. Unfortunately, they're near invisible under direct sunlight.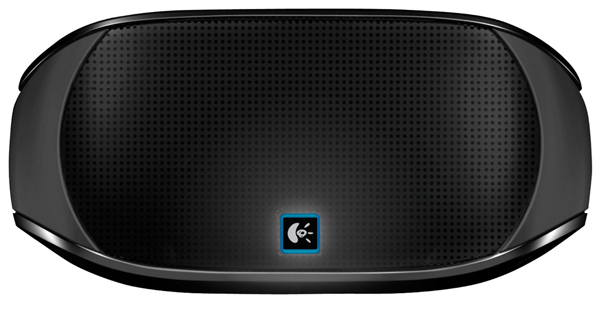 I'm pretty sure you'll love the rubber bottom of Mini Boombox. Because of this design, it easily latches on to slippery surfaces – even your car's dashboard – without an adhesive. It can stay put for hours at a time before needing any replacement. There's also an indicator that will notify you of a low battery status. Sadly, there's no way of knowing that it's fully charged.

Performance
It easily pairs with Bluetooth-enabled devices that support A2DP but you can also connect devices via its 3.5mm audio output. The iPad, iPhone 3G and later, and iPod Touch 2nd generation and later are among those listed to be compatible to it. What may come as a surprise is that it plays music just as loudly as its bigger brother. It's something anyone won't expect from a speaker of this size. The sound coming from its two 3W speakers will easily fill a small room – a performance we usually expect from larger speakers like Boombox and Jambox.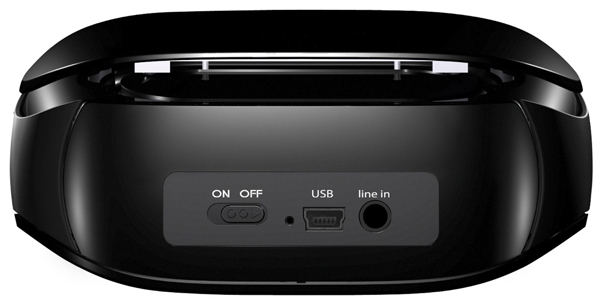 Mini Boombox can never take the place of midrange to high-end speakers in terms of sound quality though you can use it as a speaker for your laptop; in case you decide to watch videos or play music from there. Even if you use it to play music outdoors, sound quality remains good. Battery performance is even more impressive than one would've imagined. Mini Boombox can last up to 10 hours of playback when fully charged.
Verdict
Mini Boombox is one of the greatest deals you'll find when looking for an ultra-portable speaker that retails for $100 or less. It's amazing how a small speaker such as this can deliver great sound quality. It's the perfect gadget accessory for those who travel a lot and people who loved the performance of Boombox but aren't as willing to shell out an additional $50.