Netgear announced what was supposedly the world's first 802.11ac WiFi router weeks ago, R6300. The dual band gigabit WiFi router delivers internet speeds of up to three times faster than 802.11n. Buffalo beat them at their own race by announcing and releasing AirStation WZR-D1800H right away. AirStation may be cheaper by $20 but R6300 seems more enticing from what we know of its features. Either way, both will be great additions to any modern home environment.
Netgear R6300
Netgear R6300 delivers internet speeds of up to 1GB per second – wireless. It is equipped with Broadcom's 5G WiFi 802.11ac chip making it backwards compatible to devices with 802.11a/b/g/n connectivity. And because it is dual band, R6300 can reach speeds of up 450Mbps over 2.4GHz and 1300Mbps over 5GHz. Distance from the router can still affect internet speeds but Netgear says its coverage was increased. The device is also DLNA ready and includes two USB ports. Altogether these specs make R6300 capable of supporting HD streaming across smart devices in a home environment including smartphones, laptops, tablets, Smart TVs, game consoles, and media players.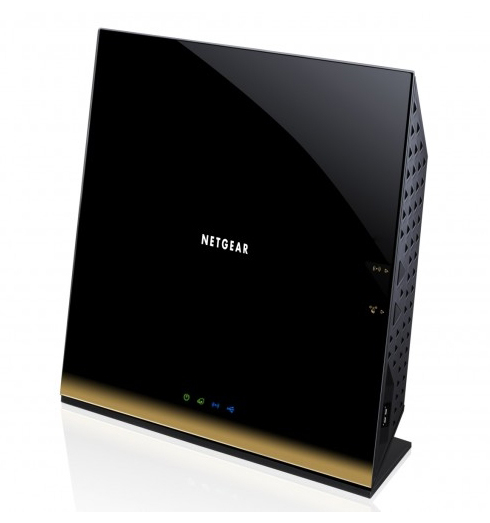 The most significant feature of R6300 is Beamforming technology. Today's WiFi routers have scattered distribution of signals whereas R6300 directs them towards the intended receiver – kind of like how Mohu Bounce works. This technology is responsible for reducing those dreadful dead spots. It also features easy installation and WiFi security measures are included by default. All you have to do is set it up and you'll be provided with the network name and passwords which you can later change for better protection. Netgear's 802.11ac WiFi router is priced at $199.99 and ships this month of May.
Bufallo AirStation WZR-D1800H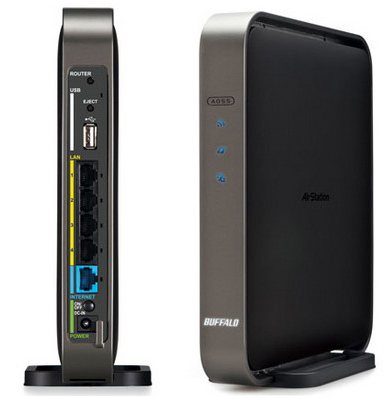 Bufallo WZR-D1800H has specs identical Netgear R6300. It's also a dual band 802.11ac WiFi router. Sadly, backward compatibility is limited to 802.11n which makes it less flexible than its competitor. But because it supports speeds between 450 to 1300Mbps over 2.4GHz and 5GHz bands, HD video streaming is still possible. Buffalo's offering has a total of 5 Ethernet ports – 4 LAN and 1 WAN – and 1 USB port. It is now available in stores for $179.99.