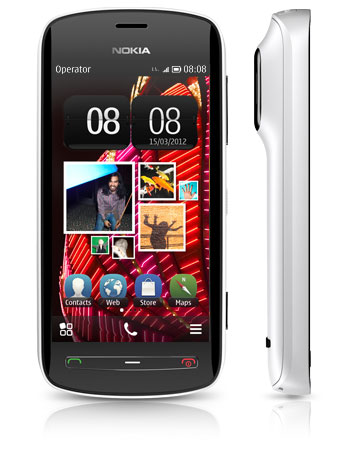 Nokia PureView 808 was well received at the Mobile World Congress. The Symbian phone got everyone's attention with its 41-megapixel camera. And while the number of megapixels doesn't matter, Nokia recognizes the need for a larger sensor and Xenon flash to further enhance photo quality and they managed to include both in this smartphone. After announcing global availability – well, except for the US – PureView 808 will finally start rolling out later this month. Nokia will initially roll out PureView 808 in Russia and India this May followed by the rest of Europe and Asia.
PureView 808 received multiple awards since its announcement. It was initially recognized as the Best Mobile Device at MWC 2012 and more recently, the Best Imaging Innovation at the 2012 Technical Image Press Association (TIPA). It has a 4-inch screen with 640 x 360 pixels. Screen resolution is a letdown if you compare it to high-end smartphones but if we review its hardware, most of them are midrange quality anyway.
Moving on from its limited screen resolution, other specs of PureView 808 include a healthy 1400mAh battery, 512MB RAM, and 16GB internal memory. Sadly, you can't expand its storage past 16GB since there's no microSD card slot to begin with. It will be powered by a single-core 1.3GHz ARM 11 processor and run Symbian OS.
Not to be missed is the 41-megapixel camera of PureView 808 and its Carl Zeiss optics. The new pixel oversampling technology helps it stand out against competition too. The camera is capable of recording 1080p videos. Full HD video playback and Rich Recording are two more of its exceptional multimedia features. Not excited about PureView 808 running Symbian? Don't worry. Nokia plans to port its PureView technology to future Windows Phones. It will likely be available in Nokia phones running next-generation Windows Phone 8, otherwise known as Apollo.