Acer unleashed a variety of devices at Computex 2012 last Monday. They comprise of Ultrabooks, tablets, and all-in-one desktops – all running Windows 8 OS. Availability, release date, and complete specifications weren't announced by the company but we expect them to be out later this year or the first quarter of 2013. Basically, they won't be out until Microsoft releases the final build of Windows 8.
Aspire S7 Series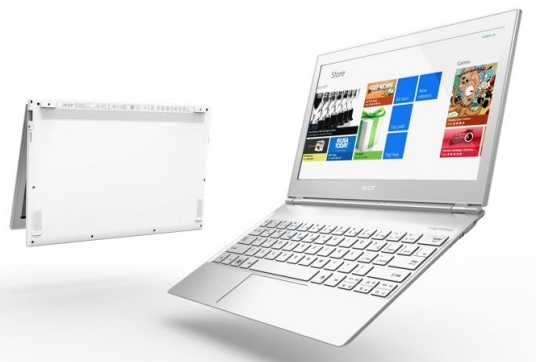 The Aspire S7 series consist of two Ultrabooks – a 13.3-inch model and a smaller 11.6-incher. The 11.6-inch model is the first Acer Ultrabook of its size. They have incredibly slim profiles and touch-sensitive displays with full HD resolution. Their lid turns 180 degrees so you can recline their screens flat on their back. Even more interesting is their premium all-aluminum build and backlit keyboards. The 13-inch Acer Aspire S7 in particular has a glass lid, a design choice which makes it identical to HP Envy 14 Spectre.
The 11-inch Aspire S7 has a 9-hour battery life whereas the larger, 13-inch model promises up to 12 hours of battery. Both feature Acer's very own Twin Air cooling system to prevent overheating. As of now, this is all we know about them.
Aspire U Series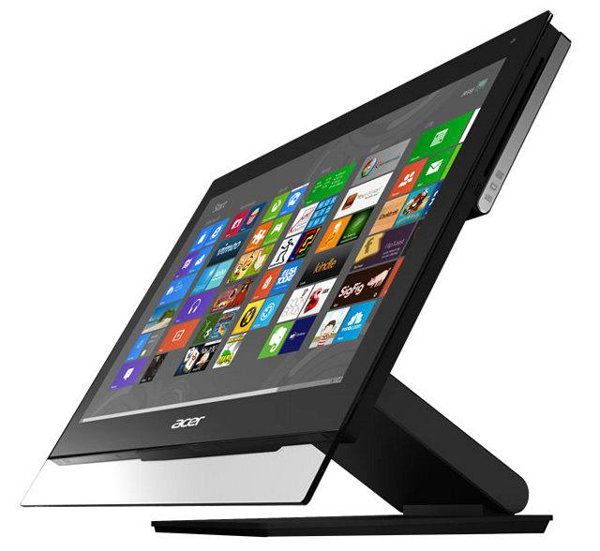 The Aspire U series represent the company's new line of all-in-one desktops. Acer introduced two models at Computex 2012 last Monday – Aspire 7600U and 5600U. Acer Aspire 7600U has a massive 27-inch display capable of detecting up to 64 fingers simultaneously. Different people can get their grubby fingers on the screen, all at the same time! It is supported by a swivel so you can switch between landscape and portrait modes. It tilts up to 90 degrees for horizontal or vertical viewing. It may have a massive screen but it sure is slim, measuring only 3.5cm in thickness. The unit on display had four USB ports, a DC power connector, Audio IN/OUT, SD card slot, and Blu-Ray drive.
Aspire 5600U has a smaller 23-inch screen. No dimensions were given but according to Acer, it is "the thinnest AIO available." It shares a few specs with its larger brother. Like Aspire 7600U, it has a full HD display and Dolby Home Theater Surround sound.
Iconia Series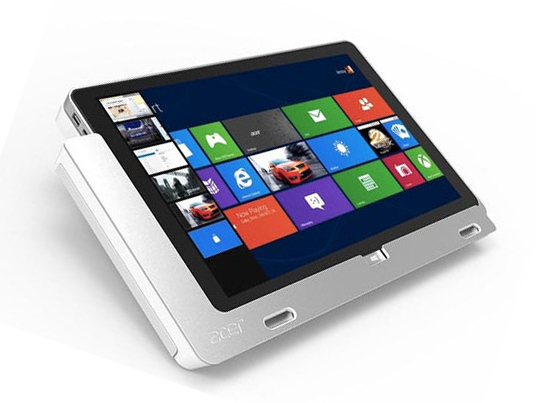 We all know Acer for their Iconia Tab series. At the event, Acer introduced two new tablets for the line – Iconia W700 and Iconia W510. Iconia W700 is clearly an entertainment device with its 11.6-inch full HD display and Dolby Home Theater for superior audio output. The package includes a multi-purpose cradle which allows viewing from different angles. Iconia W510 has a smaller 10.1-inch touch screen and comes with a detachable keyboard dock. When docked, you can rotate the screen by up to 295 degrees and extend its battery life by up to 18 hours. Acer Iconia W510 is basically a tablet PC hybrid for typing, touching, and viewing content.