Another week has gone by and the mobile industry has once again delivered more than we expected. In fact, the past 7 days were pretty charged with gadget news – there were a lot of announcements of new products and technologies, and today we recap the most important items on the list:
Intel finally announced the Core i7-3940XM mobile processor with an unlocked multiplier

Intel's Ivy Bridge processors have been on the market for quite some time now, but the company's top of the line mobile processor was suspiciously absent from the lists – and now, they've finally released it. We're talking, of course, about the XM series Core i7, the 3940XM in this case, which has the multiplier unlocked and allows anyone to overclock it as much as their laptop's cooling system can handle (which is often quite a lot). Mobile gaming enthusiasts will surely appreciate this, and Alienware, Sager and other high end laptop manufacturers should soon start shipping their products with the new CPUs inside.
T-Mobile started offering an unlimited 4G data plan

T-Mobile has really surprised everyone with their new unlimited 4G data plan, which is noticeably different than what AT&T, Sprint and Verizon have to offer in that it's truly, really unlimited. There are no high caps, throttling or fair use policies – you can use as much traffic as you want, but only for Web and direct traffic (torrents will most likely not be allowed). It's interesting to see how this will turn out – if the experiment is successful, maybe the other networks will follow suit?
Verizon announced that they will offer several Windows Phone 8 smartphones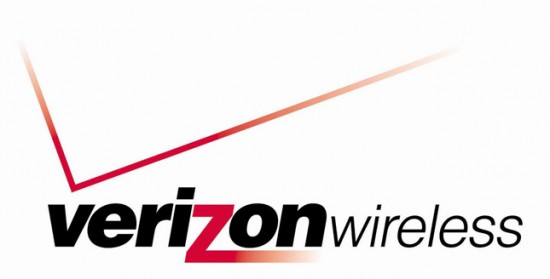 Verizon has confirmed that they are in talks with multiple smartphone manufacturers, including Nokia, and will be offering several Windows Phone 8 devices to their clients. If you like Windows Phone, this is undoubtedly good news, since the network's only offer with Microsoft's OS was the HTC Trophy – a mediocre device at best. Next year should be markedly different, though, especially if the network has both the iPhone 5 and Nokia's Lumia 920 or at least 820.
AT&T and Verizon are actively expanding their 4G LTE networks
Both AT&T and Verizon have announced that they are actively expanding their 4G LTE network, and will be covering most of the major cities in the US by the end of the year. This comes after a break this summer, which left users wondering when will LTE finally come to their city, especially when they already have an LTE phone and can't really use it to its full potential.
Amazon released the new Kindle Fire HD tablets and a new Kindle eReader

Amazon has released the new Kindle Fire HD tablets and the new Kindle Paperwhite eReader, which are pretty much set on becoming a new hit with the users. The Kindle Fire tablets are geared towards eBooks and video, but can do pretty much anything other tablets can, and of course they've received upgraded hardware that should handle the latest apps without issues. The Paperwhite is a new affordable eReader with an improved grayscale e-Ink display with backlight, which should catch the attention of any reader looking to replace their book collection with a small device or just wanting an easy way to read books and articles without straining their eyes with an LCD device.
Motorola will be offering a $100 rebate if your smartphone doesn't receive the Android 4.1 update
Motorola has announced something interesting and useful, as well: the company will be offering a $100 rebate to anyone whose 2011-2012 smartphone will not get an Android 4.1 Jelly Bean upgrade. This is good news, since the company's locked boot loader makes it very hard to upgrade the phones, and since they're offering $100, they have an incentive to bring Android 4.1 to all handsets, OR they could offer to unlock the boot loaders of certain phones (developers would prefer the latter, I'm sure).
The news never end, so stay tuned for more every week on Gadgetmania.com!