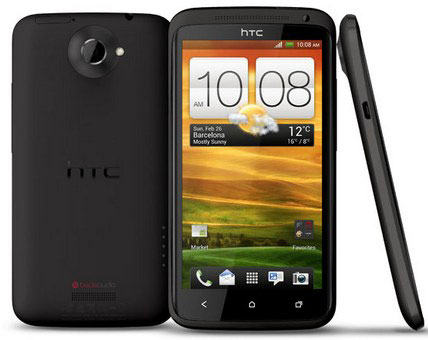 HTC One X comes in two flavors – the Tegra 3 version, and a Snapdragon S4-powered variant. The international version is shipping with Tegra 3 but it has no 4G connectivity. The quad-core processor doesn't support this feature because it has no LTE modem though NVIDIA intends to fix this by releasing Tegra 3 Plus later within the year. Meanwhile, AT&T and Rogers Canada are offering the Snapdragon S4 variant which although dual-core has an LTE modem and thus, the ability to connect to 4G networks. In a five-minute video the two titans are benchmarked alongside each other using AnTuTu.
Too lazy to see both phones boot before getting benchmarked? No worries. We have the results right here for you. And contrary to a previous report – that Snapdragon S4 is the faster processor despite its dual-core architecture – Tegra 3 smokes it in every test except for 2D graphics. The best scores are highlighted.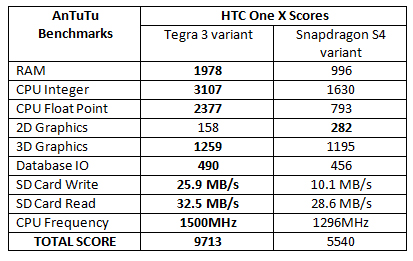 So there you have it, Tegra 3 still is the king of benchmarks and maintains its pride as a quad-core beast. But without 4G connectivity, some users are willing to trade these benchmarks for that feature. It's unlikely that HTC will release a version of One X with Tegra 3 Plus but it is possible since it'll be available during the second half of 2012. What we're truly excited about is how the Tegra 3-powered HTC One X scores against Exynos 4 Quad. Exynos 4 Quad is the same quad-core Exynos 4412 that will power Samsung Galaxy S3.