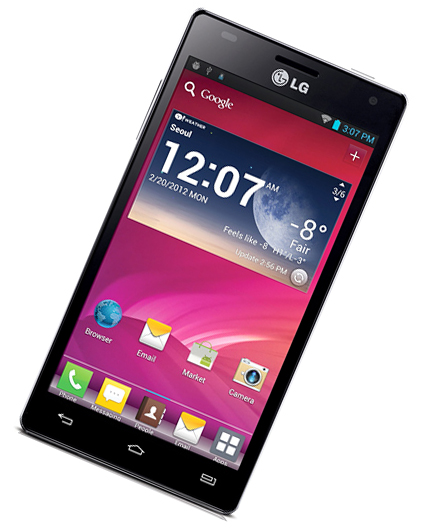 LG Optimus 4X HD is not a direct competitor Samsung Galaxy S III – at least, that's where recent rumors are pointing. DDaily reports LG is currently working on D1L, a bumped-up version of Optimus 4X HD which seems more suited for a duel against its biggest competition. Instead of a Tegra 3 processor, it will have the dual-core Snapdragon S4. It may not be long before LG comes out with a new flagship phone but that didn't stop geeks from benchmarking Optimus 4X HD.
Greek website TechBlog.gr performed two benchmarks on LG Optimus 4X HD to test the speeds of its quad-core Tegra 3 processor. First up was the standard Quadrant benchmark test where it scored 4,512 – just a bit higher from HTC One X also powered by Tegra 3. Using AnTuTu benchmark on a separate test, the LG phone still scored a little higher than One X – a less than 10 percent difference at 11,147. Because both phones have equally capable 1GB RAM, their varying performances are caused by their different software. HTC One X has an additional Sense 4.0 software slowing it down, whereas LG only has a custom skin on top of Optimus 4X HD.
What we're eager to find out is how Optimus 4X HD would perform against D1L. D1L may be limited to a dual-core Snapdragon S4 processor but it scores better than Tegra 3 in some aspects. Even A5X and A5 – both with dual-core architecture – outperform NVIDIA's 4-plus-1 architecture in graphics performance. LG opted for Snapdragon S4 not because of its speeds though but because of its compatibility with LTE. That is why LG is including it in D1L instead of Tegra 3 for that much-needed 4G connectivity. Rumor goes LG is releasing D1L next month and hopefully, it gets a new name by then.
via TechBlog