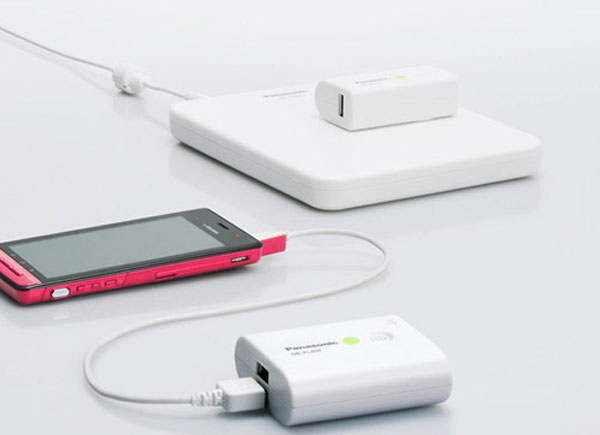 Gadgets these days are more powerful than ever but for the most part, they are battery hogs. Android smartphones are the worst offenders in battery drain but there's a shared theme across all of them – WiFi, 3G, and 4G speeds up this process. To help keep enough juice on their batteries, smartphone owners usually carry around extra batteries and portable chargers. Panasonic adds more solutions to this problem, eight to be exact.
Panasonic is releasing eight external USB battery packs for charging smartphones and tablets on-the-go. Called USB Mobile Power Supplies, each has a different capacity and covers lightweight and portable models all the way to high-capacity versions. Multiple device owners will fancy QE-QL301, the most powerful external battery pack from the series. It has a monstrous 10,260mAh battery and Panasonic says it can fully charge two handsets twice, and a single device up to four times via USB.
Also worth mentioning are the three models utilizing Qi technology, an innovation by Energizer and now a global standard for wireless charging. These three mobile power supplies are not limited to wireless charging though as Panasonic equipped them with USB ports and AC outlets for flexibility in charging options.
Charging on-the-go with mobile battery packs is the most practical way of packing enough juice on your smartphone or tablet to last throughout a day. Devices with non-removable batteries like Nokia Lumia 900 and all sorts of tablets will benefit most from Panasonic's new line – with the exception of Motorola RAZR MAXX whose non-removable battery has 3300mAh capacity enough to last more than a day. Panasonic USB Mobile Power Supplies will debut in Japan on May 28. Global availability was not detailed but with everyone's growing need for battery drain solutions, it could hit the US, Europe, and other Asian markets at a later date.