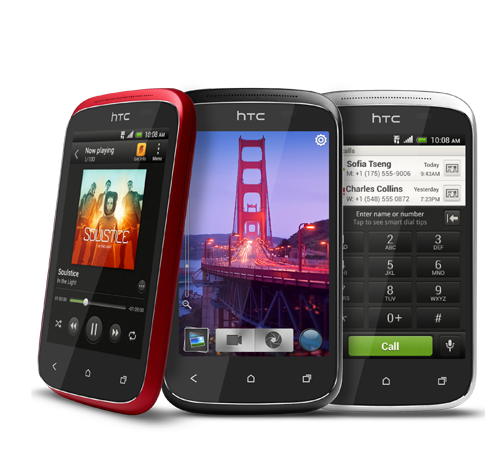 There's a lot to be desired about HTC Desire C but its low price point would have to be its most attractive spec. It may be an entry-level phone but it runs Ice Cream Sandwich and features Beats Audio technology. For a cheap phone, its specs are quite decent.
Design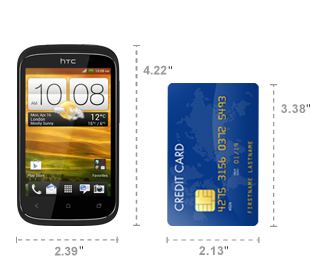 HTC Desire C is the long lost little brother of HTC One S. Both share an almost identical design especially on the front. Their back sides differ a bit because Desire C has goes for a unibody approach. As expected, HTC Desire C is thicker to accommodate the battery and all other hardware in a tiny phone. Unlike HTC One S, it also has a curved back and a "rounder" shape overall, perhaps to improve grip. Color choices include black, red, and white. The material used to make the phone's exterior is unknown but we hope to see the same ceramic treatment used on the HTC One series.
Hardware and features
HTC Desire C has a 3.5-inch HVGA screen. It has a 5-megapixel camera on the back but no LED flash for taking quality photos in the dark. As previously mentioned, the phone is running Android 4.0 Ice Cream Sandwich but the fun doesn't end there – it also gets HTC Sense 4.0 UI. Beats Audio technology was integrated into the phone for an optimized audio experience. HTC is throwing in 25GB of free Dropbox space to anyone who buys an HTC Desire C but it'll only be good for two years. Past that, you have to pay for cloud storage.
Availability
HTC Desire C will be available in the UK via O2, Orange, Phones4U, Tesco Mobile, The Carphone Warehouse, Three, T-Mobile, Virgin Media, and Vodafone in the UK. T-Mobile UK confirmed they will offer it as a free device, if you decide to opt for a two year contract with a £15.50 monthly plan. You can also get the phone off-contract for £169.99.