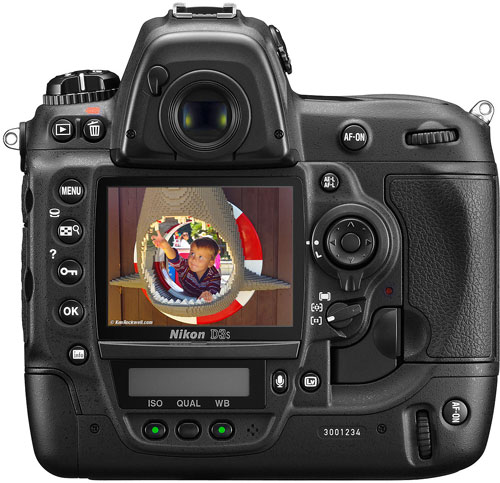 Nikon D4 an D800 owners are complaining about a lockup issue that affects their cameras. Both DSLR models randomly lock up during use and the only known fix was to pull out their batteries and reboot them. Nikon admits these issues affecting D4 and D800 though, but only to a certain extent. The company tells PDN Online they are currently working on a fix and offers a temporary resolution that'll prevent these lockup issues from bothering you – at least, until the permanent fix arrives.
The company admits these issues affecting two of their digital SLRs – D4 and D800 – but the company does downplay it as an isolated case. "Nikon has received reports of a small number of D4/D800 users who are experiencing 'locking up' issues, where the camera becomes unresponsive until the battery is removed and reinserted," they stated in response to an earlier review of D4 where PDN says it locked up several times during use. While D4 was being reviewed, PDN Online wrote the model kept locking up when shooting consecutive JPEGs during the single shot mode. The same problem doesn't exist with burst mode. After they had the D4 replaced, they no longer experienced these problems. This goes to show that the lockup issue is indeed an isolated case.
Scott Bourne of Photofocus was a professional photographer who experienced the same problem in his review of D800. "The other problem I experienced relates to the camera simply locking up. The only way to fix it is to take the battery out," he wrote. Nikon says they are currently "investigating a permanent solution" and that they'll update D4/D800 users accordingly. The nature of this fix is unknown but a software update is likely.
There is a temporary solution to this problem though. Nikon asks you to go to Playback > Playback Display Options, and turn off Highlights and RGB Histogram from there. In the end, Nikon apologized for the inconveniences this may have caused customers.
Last month, rechargeable batteries for D800 and other DSLR models were recalled by Nikon who says they may have sub-standard components that's causing them to heat up. The company says when they reach certain temperatures, they might melt camera chassis. Prior to that, Canon was forced to suspend shipment of EOS 5D Mark III. The camera's backlight reportedly confused the light sensor and affected image quality.