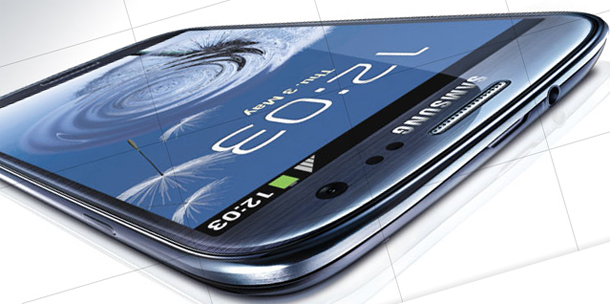 The smartphone market nowadays is so big that you can barely make heads or tail of it, with every possible manufacturer stepping up to try and get a piece of the pie with their own handset. This is good news for the buyers, but it also means that you'll be drowning in details trying to choose the best smartphone.
If you can restrict them by network (with the best coverage in your area or the best prices), then it's easier, but you still need to choose among at least half a dozen handsets. To help you with that, here is a short list of the most important specs and features that you need to pay attention to when buying a new smartphone:
The OS and software
. While the hardware is pretty important, if you get a mainstream smartphone with at least a 1 Ghz processor, you should pay more attention to the OS and software. Obviously, the iPhone comes with iOS, and all versions are pretty stable, but the situation is different in Android phones – you should check the version of the OS and make sure it's at least 2.3 – 2.2 and older are not anywhere as good. Also, the less custom software and apps there pre-installed, the faster the phone will run and the more free memory for your own apps it will have. If you get a Windows Phone 7 smartphone, be sure to upgrade to version 7.5 right away, as you'll be losing on a lot of features without it.
The boot loader
. If you're the kind of buyer who wants to get the absolute most out of their investment, making sure the boot loader of your new smartphone is unlocked is very important. The boot loader basically lets you install custom ROMs (like CyanogenMod), which significantly improve the experience – an easy search on Google will tell you if your phone has a locked or unlocked boot loader and whether there are custom ROMs already available. As a rule, Motorola smartphones have a locked boot loader, which makes them obsolete much faster.
The width
. While the overall dimensions of a smartphone affect its usability, the width is the most important of them – you need to make sure the phone fits in your hand! With the displays getting bigger and bigger, it's hard to find a phone that fits well in the palm of your hand, but as a rule of thumb, 60-65mm (which mostly fits 3.5-4 inch displays) is the upper limit for comfortable one hand use, even if you've got large hands.
The display. The display makes 80% of a smartphone – it's the one thing that you constantly use, so you need to make sure you get a good one. The resolution should be at least 800×480 pixels, and it's highly desirable that it uses an IPS or AMOLED panel – they have better visibility outdoors and consume less power. LCDs are fine, but you need to look directly at them for the best visibility, and they are pretty bad in sunlight or even daylight.
The processor and RAM
. Last, but not the least – the processor and RAM. Most mainstream phones already have the minimum – a 1 GHz processor and 512 MB of RAM, but there are many new budget phones with slower processors and less memory. If you want a comfortable experience (especially in Web browsing and gaming), however, going for at least a 1 GHz dual core processor and 1024 MB of RAM is a must.
There are some other features you should look at for your individual needs (like an LTE radio, micro SD card slot or front facing camera), but for the big majority of users the above specs are the most important for the best smartphone experience – take your time when choosing a phone, as you can get one that will last for years to come or one that will annoy you to the point of needing to return it.