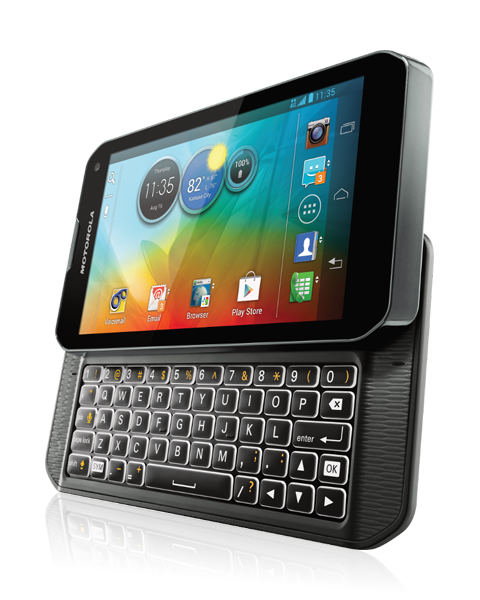 There's definitely been a lack of good QWERTY smartphones lately, and it's pretty surprising – while touch keyboards have improved a lot, they're still not as good as a separate keyboard, especially since the D-pad is all but dead on modern smartphones (seriously, it's so hard to move the cursor in text that it's not even funny anymore). Well, Motorola still remembers this niche and they've just released the Photon Q 4G LTE – the perfect QWERTY smartphone… for Sprint users.
Design
The Photon Q 4G LTE actually looks a lot like the Droid 4, and overall it feels and works pretty much the same. The Droid 4 is already available for sale on a lot of networks worldwide and Verizon in the US (and it will run on T-Mobile and AT&T if unlocked, as well), and the Photon Q 4G LTE is the Sprint variant. As a consequence, the Photon Q 4G LTE uses the same Xyboard-inspired design as the Droid 4, with a hexagonal shape and the traditional springless keyboard slider.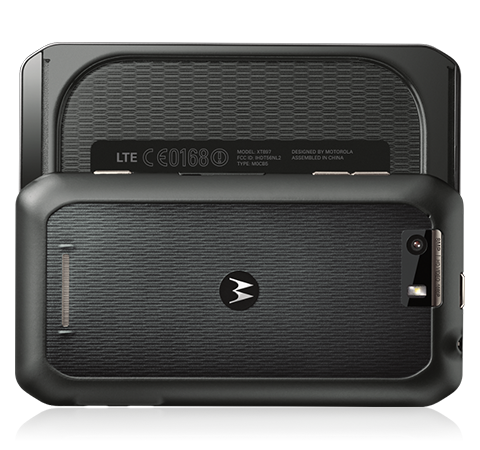 The back of the device has a soft rubber finish that improves the grip, while the front is covered by a tough Gorilla glass to protect the 4.3 inch display. The keyboard is slightly raised, which makes it easier to type, and with 5 rows and big keys, it's one of the best keyboards on the market, period – it's probably better than the original Droid 4!
Hardware features and performance
The hardware inside the Photon Q 4G LTE is very decent, and although it's not the cream of the crop, the dual core Qualcomm Snapdragon S4 with 1024 MB of RAM and the Adreno 225 GPU can provide more than enough processing power to run all sorts of apps and games. To store said apps, there are 8 GB of onboard memory and fret not, as there's also a micro SD card slot for expansion (you can install up to 64 GB of additional memory using it).
The other specs are standard fare for a mid-high end smartphone – there's the usual Wifi N, Bluetooth, as well as NFC, 4G LTE and HSPA+, and two cameras, 8 MP and 1.3 MP, for photos and HD video recording and calls. The HSPA functionality is only for roaming – there's a Sprint SIM card inside the phone, but it's not user-replaceable – if it's a normal SIM card module, you could replace it and use the phone on a GSM network, at least in theory.
Technical specifications
| Specifications | Motorola Photon Q 4G LTE |
| --- | --- |
| Display | 4.3 inches, 540×960 pixels, TFT LCD, 256 DPI |
| Processor | Qualcomm Snapdragon S4, dual core, 1.5 GHz |
| RAM | 1024 MB |
| Graphics Adapter | Adreno 225 |
| Storage Space | 8 GB onboard storage space, micro SD card slot for expansion |
| Camera(s) | Back – 8 MP; Front – 1.3 MP; both cameras support HD video recording |
| Connectivity Options | Wifi N, Bluetooth 4.0, GPS, NFC, HSPA+ (roaming only), 4G LTE, micro USB, micro HDMI |
| Sensors | Gyroscope, accelerometer, light, proximity, compass |
| Battery | Li-Ion, 1785 mAh, up to 8 hours of continuous usage |
| Dimensions and weight | 126.5 x 66 x 13.7 mm, 170.1 grams |
| Operating System and Software | Android 4.0.4 Ice Cream Sandwich, Motorola ICS UI and Smart actions |
Software
Software-wise, the Photon Q 4G LTE is pretty well equipped – Motorola is shipping the phone with Android 4.0.4 Ice Cream Sandwich, which is plenty good for any applications, and there should be a Jelly Bean upgrade coming soon, as well. Motorola's custom UI changes were reduced to a minimum in the newer versions, which is a good thing – the phone is definitely usable and not glitchy like some previous models.
Price and Availability
The Motorola Photon Q 4G LTE is available on Sprint's network for $200 – a standard price for the features. If you're on Sprint and want the best phone for work, play and texting online – the Photon Q is definitely a worthy choice.