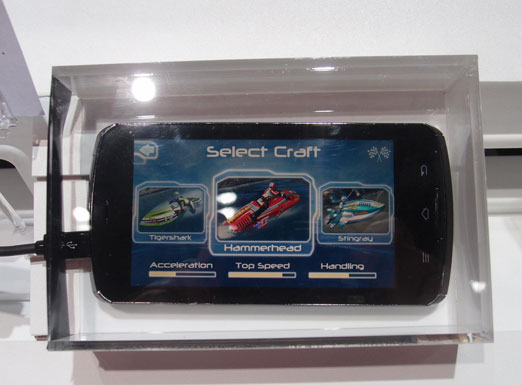 Tokyo-based Fujitsu might appear at the 2012 Mobile World Congress with a quad-core Ice Cream Sandwich smartphone. The treat? It will have a 13.1MP camera.
Fujitsu may not be an established brand in terms of smartphones but they are trusted when it comes to image processing. The same company came up with some of the best scanners in the world, including ScanSnap. Fujitsu has also manufactured several smartphones and a variety of computing devices so they should know what they're doing by coming up with an Android-powered smartphone.
Newly announced smartphones are "Redefining Mobile" with their quad-core processors but with their 2011-ish specs, I am not that impressed at all. Don't get me wrong – quad-core devices are appealing and great alternatives to portable game consoles. But with cameras not going beyond 8MP and screen resolutions stuck at 720p – think Optimus 4X HD and HTC One X, I've lost hope that an all-in-one device which truly pushes boundaries is showing up at this year's Mobile World Congress.
There's a rumor going around that Fujitsu is unveiling a quad-core Android smartphone which runs on ICS. What sets it apart is that it may have a 13.1MP rear camera in it. A smartphone packed with as much megapixels is at par with today's average digital camera. Finally, a game-changer is arriving at the world's biggest mobile event.
Unwired Review who leaked this rumor adds the Fujitsu phone will have a massive 4.6-inch display, a water-resistant and dustproof body, and a fingerprint sensor – wait, what? Yes, a fingerprint sensor. The surreal quad-core device will be powered by NVIDA Tegra3. I have to say, even without the fingerprint sensor, its 13MP camera and quad-core processor are already great specs to look forward to.
Rumor also goes that only sample units of the new smartphone are showing up at MWC. If proved to be true, Fujitsu is the second Japanese company who will shake things up at the event. Panasonic is the first Japan-based company appearing at MWC with their Eluga phone.