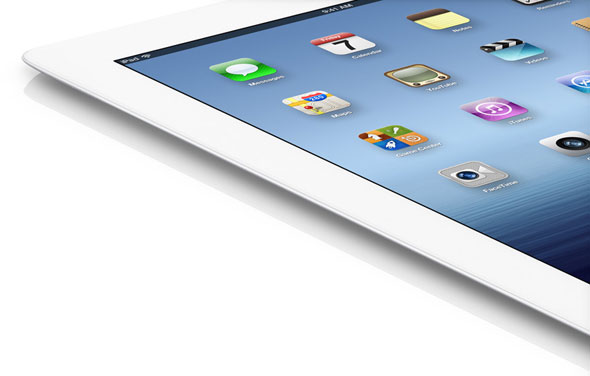 Australia was the earliest to launch the new iPad and guys from iFixit flew all the way to the outback to get their hands on one – only to tear it apart. Apple stores from around the world opened 8am local time but the time zone difference placed Australia in great advantage. As if that wasn't enough, the team opted for Telstra's midnight launching. And so ahead of everyone else, their crew managed to dismantle the new iPad and see what's inside of it.
Since its announcement two weeks ago, we knew little of the new iPad. We knew it had a dual-core A5X chip, quad-core graphics processor, 5-megapixel rear-facing camera, 0.7 front-facing camera, Wi-Fi and Bluetooth 4.0, 9.7-inch LCD screen with a crazy resolution of 2048 x 1536 pixels, and the option to opt for a 4G-capable model. Vietnamese website Tinhte.vn added one crucial detail into this cocktail of specs and said it had a 1GB RAM based on a benchmark test using Geekbench.
Today, the iFixit crew is bringing us all the juicy details inside the new iPad by tearing it apart. Here's a list of their most interesting finds:
• The new iPad has a model number of A1430. This sets it apart from older iPads which were assigned almost similar model numbers.
• The LCD screen is confirmed to be from Samsung. This proves that our earlier report is true and that Samsung may be working on Galaxy Tab 11.6" to compete with the new iPad.
• It has two 4Gb Elpida LP DDR2 which equate to 1GB DRAM. The new iPad benchmark test performed by Tinhte.vn turns out to be true.
• A5X is a 1GHz dual-core CPU.
• There's a new chip on an entirely-new side of the logic board. Called Apple 343S0561, it is an updated version of that found in iPad 2 and serves power management.
• The battery has been upgraded to a 42.5 watt-hour Li-ion from the 25 watt-hour Li-ion found in the iPad 2. Despite this huge leap, the new iPad's battery life will probably show little to no improvement compared to its predecessors because it has a more powerful GPU and a larger RAM.
• The iSight camera has a 5-element lens, an IR filter, and autoexposure
So there you have it. These were the most interesting finds inside the new iPad by iFixit. To summarize it has a high-capacity battery, an improved power management system, a 1GHz GPU, 1GB of RAM, and an iSight camera with good-enough specs. And yes, Samsung is the manufacturer of its stunning Retina Display.
via iFixit