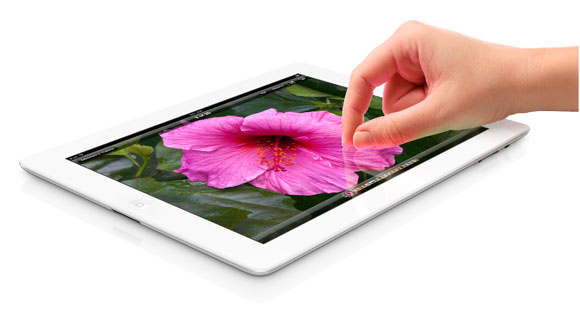 Majority of the new iPad's specs were announced during last week's Apple media event in San Francisco, California. To recap, it has 4G LTE technology, a dual-core A5X chip with quad-core graphics, a 5MP camera that captures 1080p HD stills and videos, and a high-resolution Retina Display with 2048 x 1536 pixels. Apple CEO Tim Cook missed a key spec in his announcement – its RAM. Vietnamese website Tinhte.vn uncovers that detail for us and reveals a 1GB RAM inside Apple's latest iPad.
RAM or "random access memory" tells how good a device is at multitasking. Multitasking has been around since iOS 4 and lets people switch between running applications. If you get an email while playing a game, this multitasking feature gives you the option to leave it temporarily so you can read your email. When you get back to your game, the progress is retained and you don't have to start over.
In comparison, a 512MB RAM is capable of handling more running apps than a 256MB RAM. Logically, a 1GB RAM performs better than these two. Based on a benchmark test performed by Tinhte.vn, the new iPad has 1GB RAM making it powerful at multitasking. Previous iPad models were limited to 256MB and 512MB RAMs. The larger RAM also indicates smooth transition and less lags when switching between running applications.
Using the same test, the new iPad scored 756. Tinhte.vn used Geekbench by Primate Labs to get these scores, a popular and widely used benchmarking tool. The score isn't that impressive since it's merely 5 points higher than iPad 2. Apple claims A5X delivers four times better graphics than Tegra 3 but given this score, I'm starting to doubt that.
The new iPad is available for retail beginning Friday. You can visit an Apple store near you or check out RadioShack, Verizon, AT&T, and other retail partners. The first batch of iPads available for pre-order were sold out days ago. This prompted Apple to adjust the new iPad's shipment dates.
via Tinh Té