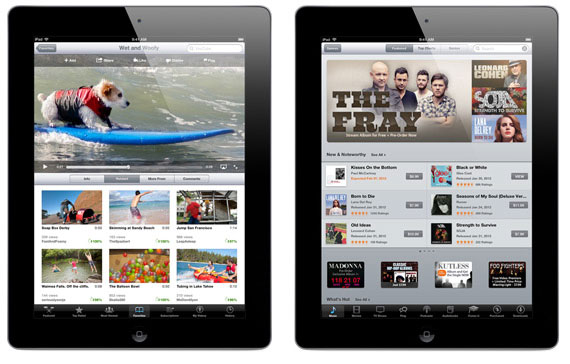 It's official. The new iPad is the best-selling iPad to date after selling three million units in locations from all over the world four days after it was launched. The record-breaking numbers were tallied beginning March 16 when Apple stores started selling the new iPad for retail in 12 regions. These numbers are expected to grow millions more since this coming March 23, it's going on sale in 24 additional countries.
"The new iPad is a blockbuster with three million sold – the strongest iPad launch yet," said Philip Schiller, Apple's senior vice president of worldwide marketing. He's the same guy behind the "A5X gives four times better graphics performance" claim which had some truth in it. A recent benchmark test comparing A5X and Tegra 3 shows that A5X does offer two times better graphics performance than its competitor, not four as originally claimed. Schiller adds the new iPad owes its record-breaking sales to its features such as 4G connectivity, faster 3G speeds, Retina Display, and 5-megapixel iSight camera.
The new iPad is currently available for retail in Australia, Canada, France, Germany, Hong Kong, Japan, Puerto Rico, Singapore, Switzerland, United Kingdom, United States, and US Virgin Islands. This Friday, March 23, it will be available in 24 more countries including Austria, Belgium, Bulgaria, Czech Republic, Denmark, Finland, Greece, Hungary, Iceland, Ireland, Italy, Liechtenstein, Luxembourg, Macau, Mexico, Netherlands, New Zealand, Norway, Poland, Portugal, Romania, Slovakia, Slovenia, Spain, and Sweden. If you belong to any of these countries, you can order the new iPad 8:00am local time via Apple Online Store or visit Apple stores and Authorized Resellers.