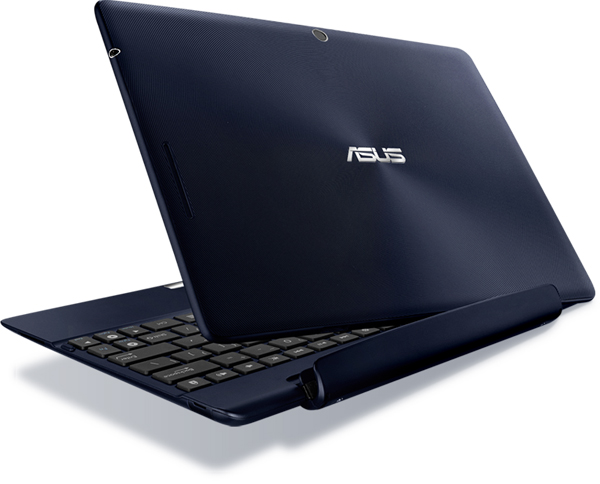 Since its announcement months ago, we never really knew much about Asus Transformer Pad 300, otherwise known as TF300. It was only yesterday that Asus unveiled its complete specs. Transformer Pad 300 is an upgrade to the successful Prime but is generally a cheaper version of it. And while it costs less than Transformer Primes, that doesn't mean it isn't any better than them. In truth, better specs and hardware are crammed into the now-plastic body of TF300.
Design
Asus opted for plastic with Transformer Pad 300. We thought this choice in build material would make it lighter than Primes but it's a few ounces heavier than Prime TF201. Transformer Pad 300 almost has similar dimensions to TF201 too except for its thicker body. And while it has more bulk and heft, it lacks that sturdy and solid feel of those that came before it.
Design-wise, Transformer Pad 300 looks chic. The textured plastic back gives the illusion of a metal finish. Colors are currently limited to royal blue but it's a deep shade and pleasing to the eye. The embossed silver Asus logo smacked right in the center adds a touch of elegance. The optional dock has an ergonomic, island-style keyboard. Keys are well-spaced and generally comfortable to type on. But because it's made of plastic, its $149 price tag is a rip off compared to the Prime keyboard dock which has a metal body and sells for the same price. Unlike Primes however, Transformer Pad 300 easily slides into the keyboard dock. The USB port also has a cover which remains intact even if you open it as a tablet.
Software
Asus Transformer Pad 300 is the first Asus tablet with Android 4.0.3 Ice Cream Sandwich pre-installed. Although it slacks behind iOS in terms of app support, it's still better than Android 3.0 Honeycomb which originally shipped with Primes before they were updated to ICS.
Several goodies are also pre-installed into the slate including File Manager for accessing and organizing files; MyNet for streaming content to DLNA-capable devices; and MyLibrary, an e-reader software which lets you read and purchase books. There's also SuperNote for typing and hand-writing notes with a stylus or your fingers, App Backup which allows you to backup and restore installed applications to internal storage or microSD card, and App Locker for protecting specific apps with a password. For reading and creating Microsoft Office documents – including Word, Excel, and PowerPoint – you can depend on the pre-installed Polaris Office.
Like any Asus laptop, you can tweak the power settings of Transformer Pad 300 and run Tegra 3 in balanced, normal, or power-saving mode. During normal mode, Tegra 3 will run at full speed but it slows down on battery consumption during balanced and power-saving mode. These features place Asus at an advantage since competitors haven't adopted similar modes for their slates.
Hardware
TF300 is one of only two tablets powered by the quad-core Tegra 3. While it is clocked at just 1.2GHz – compared to the 1.3GHz Prime – it now has a 1GB DDR3 RAM as opposed to Prime's DDR2 RAM. You can choose between 16GB and 32GB models. It has Bluetooth 3.0 + EDR, 802.11 b/g/n WiFi support, a gyroscope, and an accelerometer. Above everything else, Transformer Pad 300 now has a fully functional GPS. Primes had this feature but their aluminum bodies caused GPS connectivity issues, forcing Asus to release a not-so-portable GPS dongle.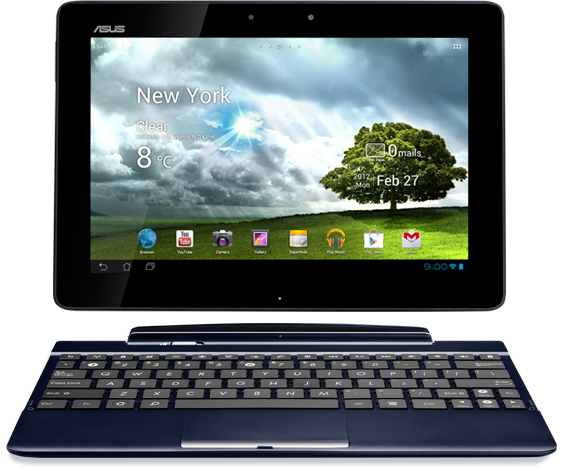 The slate does suffer from a downgraded display. Instead of having the same Super IPS+ screen found in Prime, it has a standard IPS display which looks washed out when exposed to sunlight. 1280 x 800 pixel resolution remains the same but its screen only maxes out to 350 nits compared to the 600-nit mode of Prime. Moreover, hues are less vibrant and less saturated with TF300T. Viewing angle is still good though.
Gleaming from behind is an 8-megapixel camera with an improved aperture – now f/2.2 from f/2.4. Sadly, there's no LED flash in sight but you can still use it to record 1080p videos. TF300 also has a 1.2-megapixel front-facing shooter. Lastly, the slate has a micro-HDMI port for connecting the tablet to an HDTV or any compatible device. Android games can be played on full-screen with this spec.
Performance
Screen sensitivity is better with Transformer Pad 300 than with Prime. When swiping through screens, you'll notice it's more responsive now. The browser loads faster with TF300 too and a few seconds ahead of Primes. In general, connectivity such as WiFi and GPS are better with TF300 and we could only attribute these improvements to its plastic body. Speakers deliver louder and clearer audio as well, sounding less-shattered than Primes.
Battery life
Asus Transformer Pad 300 has a slightly better battery life than Primes. It lasts 8 hours on continuous video playback – with the screen on maximum brightness, WiFi left on, and Tegra 3 set to Maximum Performance. On regular use, it should last you a day or two. The dock adds several hours of battery life on the slate since it has a separate 16.5Wh battery.
Verdict
The thought of plastic on TF300 is less than pleasing but without it, it can't possibly perform better than metal-bodied Primes. Compared to the new iPad, your $399 will get you a more functional slate minus app support and that ultra-high resolution which no one really needs. Upgrading from Transformer Prime won't be a good idea though. Rather, it is a device that caters to new consumers looking into the possibility of buying a premium Android tablet.