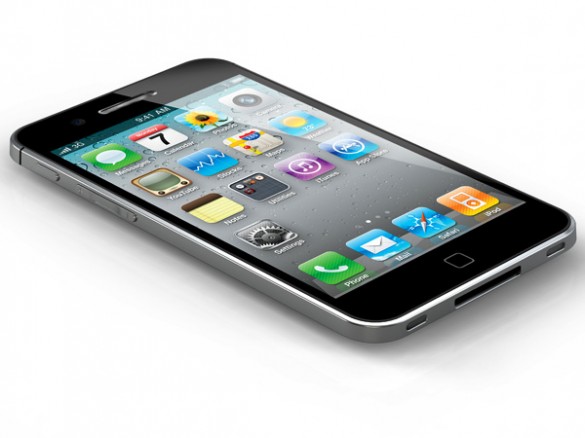 These past few days Samsung has been teasing us with their flagship phone but Apple is not to be left out. The upcoming iPhone 5 also gets its fair share of rumors every week. Just days after its in-cell touch display was reported, images of its home button surfaced online today and it has been redesigned.
Parts dealers TVC-Mall and True Supplier showed off the home button of iPhone 5 in black and white. It's still the same from the outside with its round shape and concave structure but it has a new mechanics going on underneath. It has a different rubber gasket compared to the one used in iPhone 4S. Apple did the same thing when they jumped to iPhone 4S from iPhone 4. They added a rubber gasket on the home button of iPhone 4S to improve contact and make it more sturdy. iPhone 4 had a home button that wore down over time.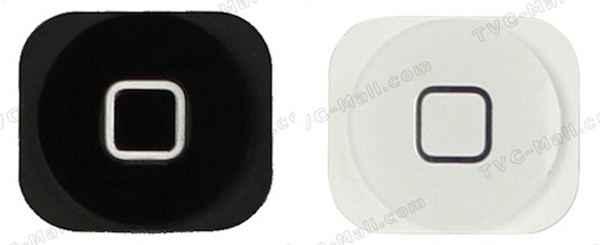 The design change on the home button does lean more on function than aesthetics at this point. Perhaps Apple altered the rubber gasket for improved stability when pressing on the home button. Then again, we could be wrong. It might be that it was redesigned to fit a slimmer and larger iPhone 5. Weeks-old rumors point to a massive 4.6-inch screen and more recently it was reported to have a liquid metal body and in-cell touch display – both significantly make the iPhone thinner.
In so far as colors go, we now know that Apple is sticking with black and white for their next-generation iPhone. And unlike previous releases, they will probably launch both versions at the same time and without any delays. The only rumor that seems to be far off is the supposed June release of iPhone 5. We're still betting on a late-year release of iPhone 5.