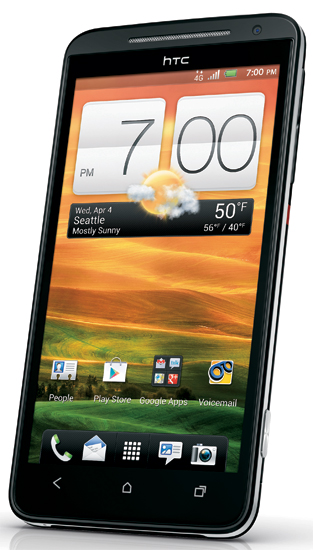 Smartphone buyers have a lot of choices nowadays – the market is practically flooded with devices from every manufacturer you can think of, and you can get a very decent handset for a pretty low price. Most of the phones have the same internal hardware, more or less, and you won't notice the difference between a dual core 1 Ghz, dual core 1.5 GHz or even a quad core for that matter, unless you're a power user.
One of the newest additions to the feature list of a lot of smartphones is a 4G LTE radio, which is used for data transmission and is the fastest standard currently on the market. Not all phones have it, though, and there are good reasons for that. If you're deciding between an LTE and a non-LTE phone, then read on.
LTE is the future of mobile data connections
LTE currently allows for speeds of up to 100 Mbit/s download and up to 50 Mbit/s upload, which is a lot better than the current 3G HSPA+ (or "4G" in the US) maximum of 42 Mbit/s and 5.76 Mbit/s, respectively. LTE is touted as the future of mobile data, and that's an accurate prediction – the LTE Advanced standard is already in the works and it will allow for speeds of up to 300 Mbit/s download, which is faster than most residential fiber optic Internet connections. LTE and LTE Advanced will be compatible, so the upgrade will be fast and easy, just as it was the case with 3G and 3G+ (aka HSPA+, aka "4G" in the US).
The technology is pretty limited right now
Sadly, the real world speeds are nowhere near the ones that the standard offers on paper or that the networks tout in their advertising. The average speed on LTE is around 17 Mbit/s download and 8 Mbit/s upload, which is about as good as HSPA+, at least in Europe. However, those speeds make a huge difference in North America, where 4G LTE is more actively implemented – due to the heavier use of their cellular networks, 3G speeds rarely reach double digits, and upload speed is limited to ~5 Mbit/s by the 3G standard, anyway.
The coverage is simply abysmal
Perhaps the biggest problem at the moment is coverage – 4G LTE is not available outside of the big cities – most of the times, the coverage is spotty even at the outskirts of the city itself. Verizon, AT&T, Sprint and T-Mobile (both in US and Europe) are quickly deploying new towers, of course, but it's going to be a long time until you're able to surf at LTE speeds in your home town – it's estimated that LTE coverage will reach current 3G levels only by 2015.
LTE equipped devices are more expensive and have a shorter battery life
There is also a more immediate problem with the smartphones and tablets equipped with an LTE radio – the price is higher and the battery life is shorter. LTE devices cost around $50-100 more than 3G phones and tablets. The LTE radio itself uses more power to transmit and receive data, and coupled with the need for a separate 3G or CDMA radio (or both in the case of global phones), it makes a pretty big impact on the battery life. Smartphones with LTE last around 1-2 hours less than their 3G-only counterparts under the same conditions. The newer smartphones and tablets (including the iPad 3) remedy the problem with a bigger battery, which would last even longer if the device was 3G-only.
Conclusion
While 4G LTE is certainly a welcome addition to mobile devices, it will be some time before it's actually worth getting a smartphone or tablet with the new radio. We've had the same situation when 3G UMTS was first implemented, and it's a given that LTE will replace 3G HSPA+, but that won't happen for at least a couple of years.
The only people who should consider buying an LTE equipped device are those who live in a city with good coverage – everyone else would be better off saving some money on a cheaper device, then replacing it with a new LTE-enabled one a few years from now.