Looking for a rugged compact camera? Two of our best bets are Olympus TG-1 iHS Tough Camera and Sony Cyber-shot DSC-TX20. Of the two, Cyber-shot TX20. Olympus Tough Camera just gives off a rugged feel right away. In this duel, we'll help you walk away with a choice you won't regret.
Design
With a keen eye for beauty and style, I'd say DSC-TX20 looks dashing. It's something you can carry around everywhere and won't be embarrassed by how it looks. Its ultra-slim frame makes it easy to grip and the dual-color chassis is a delightful addition on its design. You can choose from bright and fresh colors like lime green and orange as well as darker ones like black – whichever suits your taste, really.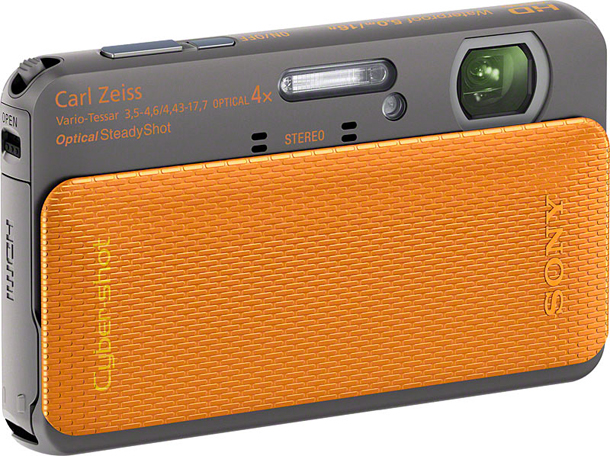 Olympus Tough TG-1 iHS simply lacks the classy aura of Sony's offering. It's bulkier and doesn't have the unibody form factor of DSC-TX20. Protruding from the sides is a clasp for the add-on strap and several controls. If you placed it in your bag or pocket, this tough camera will be difficult to take out and might get stuck on loose threads or your headsets along the way.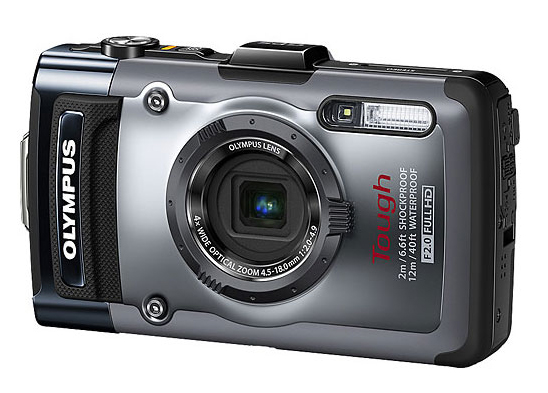 In defense of Olympus Tough TG-1 iHS and horrid design – at least for a compact digital camera – it was built for taking and viewing photos underwater. The compact shooter is also designed for resistance against crushing, dust, freezing, and shock. But don't be deceived by Sony Cyber-shot DSC-TX20. Despite its stylish looks, it can handle being submerged up to 5 meters deep in water so long as all openings are closed. Like its contender, TX20 is resistant to dust, freezing, and shock. Quite impressive for a stylish camera if you ask me.
Hardware
Most specs are in favor of Sony Cyber-shot DSC-TX20 but Olympus TG-1 iHS also has noteworthy features. One advantage of Olympus Tough is its LCD viewfinder. TX20 has none. And unlike Cyber-shot, Olympus Tough can be taken up to 40 feet underwater to take photos of whatever is you find under the sea. Plus, it can shoot high-resolution photos at 30fps. Cyber-shot TX20 pales in comparison with its 10fps continuous shooting speed.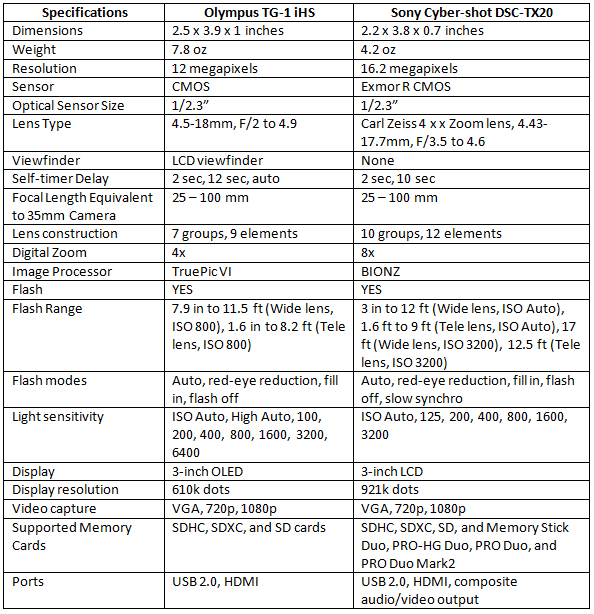 Verdict
For meeting friends or spending quality time with your family – be it in the city or outdoors – Sony Cyber-shot DSC-TX20 is the preferred choice for taking snapshots. For $329.99 it gets you a camera that's just as tough as its rival but with loads of flair. But if you are a sea-lover by heart and wish to capture fast-moving objects in picture-perfect frames, Olympus TG-1 iHS Tough Camera is the better performer with its continuous shooting speed of 30fps and a tough exterior that allows you to take it up to 40 feet below sea level. It sells at a higher price of $399.99.