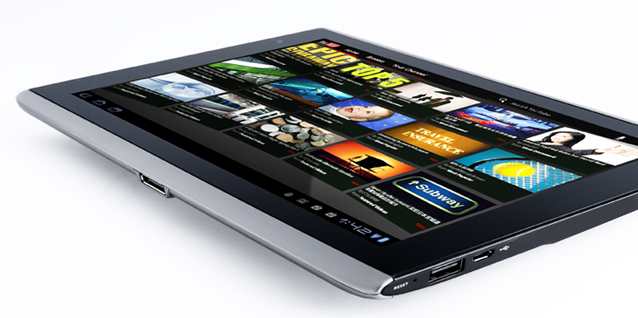 Before the iPad, tablets were a thing of the professional and business worlds, with normal users not being interested in them and manufacturers not even trying to market them to that audience. The reasons were mainly the high price, low performance and the complicated use – you had to use a stylus, and the operating system for most slates/convertible tablets was, of course, Windows, which isn't really known for its touch friendliness even nowadays.
But things changed quickly after the iPad was released, and today you can find a dozen different tablets on the market, aimed at every niche possible, including budget models for those who want to spend as little as possible. If you're going for an affordable tablet, here are some tips to help you chose the best one.
The display
You should pay extra attention to the display – it is the part you'll be using most of the time, after all. The resolution should be 1024×600 pixels or higher, whether it's a 10 inch tablet or smaller – anything less will look quite pixelated. The digitizer should be capacitive and support multitouch for the best experience, although most of the time, you'll be using only a single finger at the time (yes, even when you're switching between them – as long as two fingers don't touch the screen, it doesn't count as multiple touch points).
The processor and amount of RAM
Obviously, it's wise to look at the internal hardware of the tablet you're buying, and the processor and amount of RAM are the two most important specs – most of the current tablets already have the minimum recommended specs, but it never hurts to double check. The processor should be at least 1 Ghz and it's highly desirable that it's a dual core, although single core models aren't all that bad. The absolute minimum of RAM a tablet should have is 512 MB, but 1024 is highly recommended if you'll be installing more than a dozen apps.
The size and weight
The size and weight of a tablet are mostly a matter of personal preference, but there are a few things you should keep in mind. While 10 inch tablets are great for just about anything, they're also heavier and clumsier to hold in your hands – a 7 inch tablet may be a perfect choice if you find that to be true. The weight is also the most important factor – even 100 grams can make a big difference when you're holding the device for a prolonged period of time. The thickness also matters, but not that much – for a 10 inch tablet, there isn't much of a difference between 16 and 10mm, for example (aside from aesthetics, of course).
The operating system and software features
The operating system is very important – fortunately, pretty much every modern tablet uses Android 3.0 or higher (of course, the iPad has iOS, which looks and works about the same in all versions). Android 3.0 has been designed for tablets and brings a whole new UI, sleek and nice and with a lot of capabilities. Of course, if you can find a budget tablet with Android 4.0, you should get it, but 3.0 should be more than enough for anyone.
Choosing a budget tablet is a bit harder than getting an affordable smartphone or laptop – there's still not enough of them to drive the price lower, but you can definitely find a great model for a nice price, with all the features you might need if you look around a bit – just keep in mind the tips above and you'll surely get the best device.