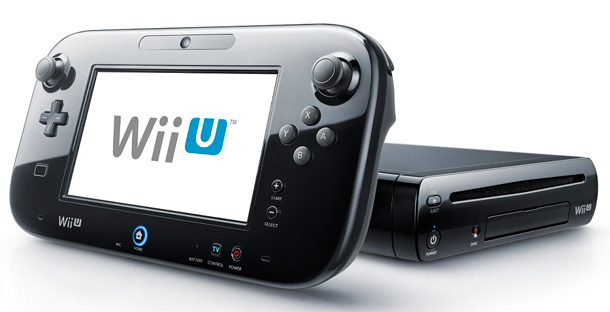 Wii U is still an upcoming game console but Nintendo teased us with two new controllers to be used with it – GamePad and Pro Controller. Each has its own perks suited for different gaming personalities. GamePad will be included in the package once Wii U is released but Pro Controller is to be sold as a separate accessory. With that being said, there'll come a day when you have to decide whether or not you need the Pro Controller.
Design
Wii U GamePad borrows the design concept of traditional Nintendo controllers – but with a modern twist. It has a D-pad on the left end and the standard A-B-X-Y buttons opposite to it. Besides these, GamePad also has two circle pads on both ends as well as a set of bumper and trigger buttons. There's a slot for a stylus – yes, you heard me right – for the massive 6.2-inch touch screen smacked right in the center. The screen is also sensitive to touch, allowing gamers to interact directly with it using their fingers.
GamePad may not have the size of a conventional controller but that doesn't make it any more difficult to handle. Control buttons are well apart from each other and it has handgrips on the bottom. Wii U GamePad operates wirelessly. It'll be offered in black and white.
Pro Controller is a cross between the Wii Classic Controller Pro and Xbox 360 controller. But really, it follows the design of the original PlayStation controller. It has short handles on the bottom, a D-pad, A-B-X-Y buttons, and dual-analog thumbsticks. Color options are limited to white.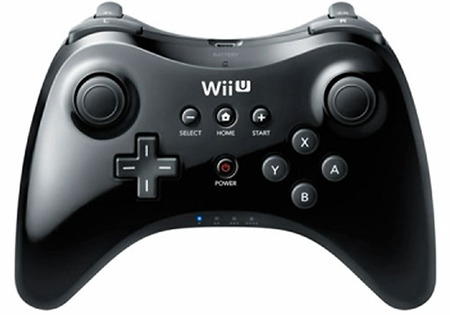 Hardware and use
Not much can be said about the Pro Controller it has the basic "plug-and-play" interface. It's something that old-fashioned, hard-core gamers will prefer. Pro Controller is also meant to be used for games that aren't optimized for the Wii U gaming console.
Wii U GamePad is beyond your typical controller. Because it has a screen – and a large one for that matter – you can stream gameplay, photos, and videos directly to the controller for wireless viewing. The built-in accelerometer, gyroscope, sensor strip, stereo speakers, microphone, front-facing camera, and rumble feature suggests that players have the opportunity to manipulate gameplay besides pressing the control buttons. The controller brings gaming experience to a whole new level. It can even act as an NFC reader and writer or an infrared TV remote. I guess we can call it a "smart" given its immense features.
GamePad takes two and half hours to charge but can only last 3 to 5 hours depending on the screen brightness. During long hours of gaming, you might want to keep it plugged on AC power although this will defeat its supposedly wireless interface.
Verdict
From how I see it, casual gamers don't need Pro Controllers. Wii U GamePad does everything that Pro Controllers can and much more. If you happen to be a serious gamer, we recommend you grab a Pro Controller. While it doesn't have the extra features that GamePad has, it guarantees an uninterrupted gaming experience. You can think of it as insurance too, just in case your GamePad needs charging or if you don't want the little ones to ruin it.