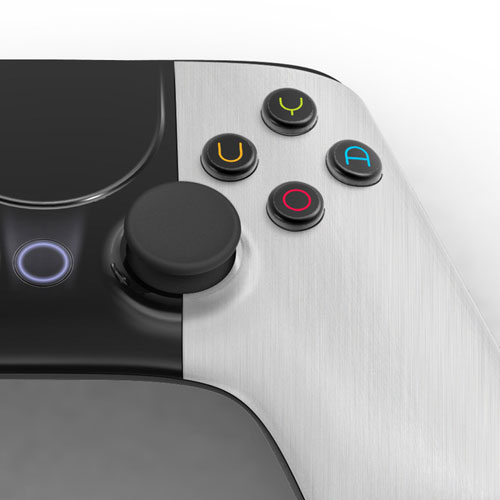 Desktop console gaming has gone pretty stale in the last couple of years, with mobile gaming taking its place and smartphones, tablets and even laptops taking over the usual dedicated consoles and desktop PCs. Now is definitely not a good time to release a new gaming console, but somehow, OUYA manages to do just that.
The OUYA gaming console has become very popular mainly due to it being crowd funded on Kickstarter, with more than $8 million dollars being pledged to the company for them to build the device. As a matter of fact, OUYA is among the top record holders when it comes to the amount of money pledged, which is very impressive considering that many had doubts that the company could actually deliver on their promise. So what is OUYA and why is there so much talk about it?
Concept
The OUYA is supposed to be a new generation of gaming consoles. The creators intended it to be affordable, small, with a lot of features, easily expandable and modifiable – that is definitely unlike the current generation of consoles and it sounds like the perfect console for sure. For the most part, they managed to achieve their goal – the OUYA is compact, has all of the features you'll need on a console and more and is easily upgradeable or modifiable courtesy of an open design and of course, Android. Yes, the console runs on Android, and it should have access to the Play Store, as well as be easily modifiable with custom ROMs. That gives it an immense flexibility, and with games getting better every day, it's not hard to see this becoming a very popular device.
Design and hardware features
The OUYA has a simple, yet elegant design – it's a cube with a rounded bottom, which is easy to disassemble and will look great anywhere you put it. It's meant to stay out of sight, out of mind, though – and it can definitely do that, as well.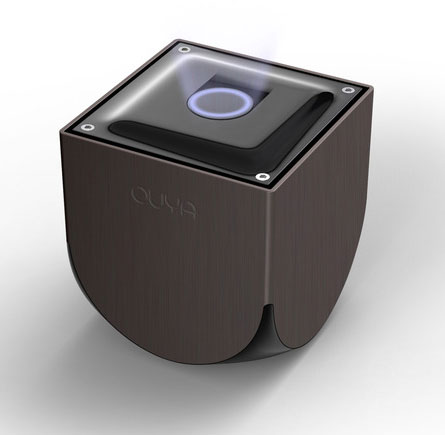 The hardware features are pretty decent for both an Android device and a gaming console, and almost unbeatable for the price. You get a quad core Tegra 3 SoC running at 1.5 GHz and aided by 1024 MB of RAM, as well as 8 GB of onboard storage space, a full size USB port, HDMI port, Ethernet jack and of course, Bluetooth and Wifi. The controllers are also designed from scratch, and they look very nice from the screenshots. The creators say they're aiming for the best gaming experience and hopefully they'll achieve just that.
Technical specifications
| Specifications | OUYA gaming console |
| --- | --- |
| Processor | NVidia Tegra 3, quad core, 1.5 GHz |
| RAM | 1024 MB |
| Graphics Adapter | GeForce ULV, 12 core |
| Storage Space | 8 GB of onboard storage space |
| Connectivity Options | USB 2.0 port, HDMI port, Ethernet jack, Bluetooth, Wifi |
| Operating System and Software | Android 4.0 Ice Cream Sandwich (upgradeable to 4.1 and later versions) |
Software
The software is the most important part of the OUYA – Android is free and open source, so there's going to be a lot of customizations and optimizations for the console. But let's say you stick to what the stock console has to offer – you'll still get plenty of stuff! You'll have access to the Play Store with hundreds of games, you can play OnLive games, stream Web TV, watch HD movies, listen to music (including from an external location – your NAS will do fine), browse the Web, and much more – in fact, you could easily replace your current set top box or Smart TV features with this console.
Price and Availability
The OUYA has been offered for $99 (for the console and a controller) to Kickstarter pledgers, and the price is supposed to stay the same for the retail product, but even if it changes, it won't be by much – and for sub-$150, this console would be a pretty good purchase. It's still in development, though, but by the looks of it, the first units will ship by the end of the year – this could mean the end for the Xbox, PlayStation and Nintendo, and we're excited to watch the progress!
via Kickstarter