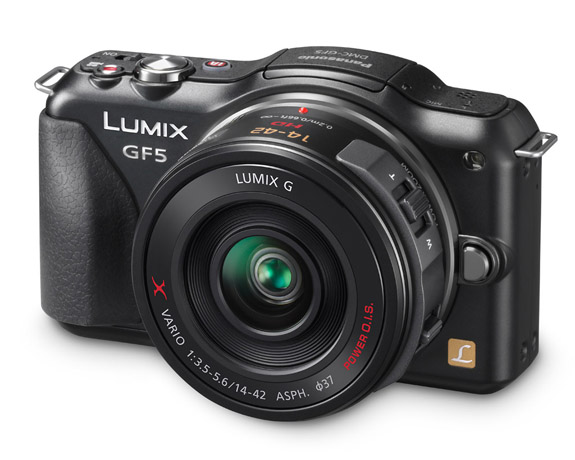 Panasonic popularized mirrorless interchangeable lens cameras (ILCs) in 2008 together with Olympus. Lumix DMC-G1 was the first mirrorless ILC released by Panasonic before succeeding it with newer models packing incremental hardware upgrade and design changes. Now, five years later since they started the line, Panasonic announces DMC-GF5 – the latest generation mirrorless ILC for their Lumix line. More than anything, GF5 is an upgrade to GF3 released in 2011.
Design
Lumix DMC-GF5 follows the design concept of its ILC family, making it smaller and lighter than DSLR cameras. Compared to last year's DMC-GF3 however, there's little space for comparison in terms of design but we do appreciate the minor changes. An obvious alteration from the older model is the rubberized handgrip which makes GF5 more comfortable to hold. The metal clasps on the sides are still there though which could be annoying when taking photos or videos.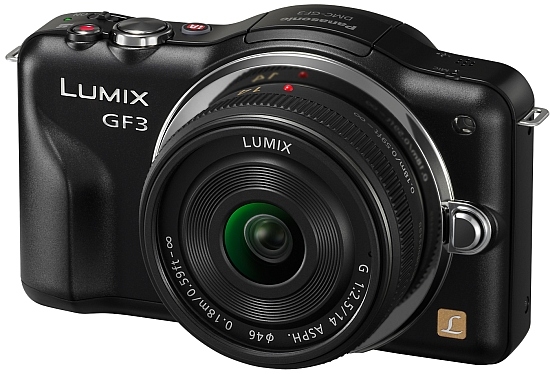 Specs and features
GF3 and GF5 both have LCD screens on the back side of the camera for photo composition. The one Lumix DMC-GF3 had a limited resolution though with its 460,000-dot display. Panasonic's latest release doubles it to 920,000 dots, accounting for the screen's sharper text and high-resolution display. User interface was also improved to complement this change in resolution.
The amount of megapixels used in GF3 and GF5 are the same, bordering at 12.1-megapixels. Both ILCs also feature Live MOS sensors because as we all know, pixels are not enough to produce high-quality photos. The same can be said for every camera out there – even those found in smartphones. A more important spec in producing great photos is the sensor used in a camera. Fortunately, Panasonic managed to upgrade the Live MOS sensor of DMC-GF5 which extends its ISO range to 12,800. Image processing is also better in GF5 with the improved Venus Engine.
Completing the hardware improvement of DMC-GF5 is the G X Vario PZ 14-42mm/F3.5-5.6 ASPH lens that comes with it. Sounds familiar? It's the same lens found in DMC-GX1 also by Panasonic. The X-series lens is a perfect fit to the light and portable body of GF5, shrinking to half of its original size when the camera is not use. Besides portability, the lens also has motorized zoom and focus levers which are useful when focusing on the subject of your photos.
Verdict
The availability and pricing of Panasonic's Lumix DMC-GF5 was not detailed but its ILC category should make it lighter on the wallet compared to digital SLRs. The new lens, minor design changes, improved user interface, better image processing, and extended ISO range make DMC-GF5 a promising upgrade to those who own GF3 and older models from the same line. Compared to Fujifilm X-Pro 1, you might want to think twice though. The ILC has much better specs and suits amateurs and professional photographers alike.