The digital camera market is being flooded with products in all niches: there are over a dozen great models to choose from in the high end DSLR, compact point and shoot, high quality semi-pros, and any other niche, with companies announcing new devices practically every quarter. That's great news for the buyers: the range of choices is richer than ever, and the prices are driven down by the extreme competition, so you can get an amazing camera for an equally amazing low price.
The only niche that has been sort of neglected for the past couple of years was the rugged cameras niche – more specifically, high quality rugged cameras. The models you could find on sale before 2010 are pretty pathetic when it comes to picture quality, but thankfully, manufacturers are picking up and this year, we've had a slew of new products that are perfect for the frequent traveler or the occasional vacation – here are the best rugged cameras you can take with you anywhere without being afraid of damaging them and knowing that you'll take great pictures anytime, every time:
Panasonic Lumix DMC-TS4
The Lumix TS4 is by far the most popular camera when it comes to ruggedness and picture quality, and it's easy to see why: not only is it water proof, shockproof, dust proof and freeze proof, but it also incorporates many of the feature of its non-rugged cousins, the TZ series. It lacks the large zoom, but it has the high quality 12 MP sensor, support for 1080p video recording, the amazing Power OIS stabilization system, GPS radio and even mini HDMI output.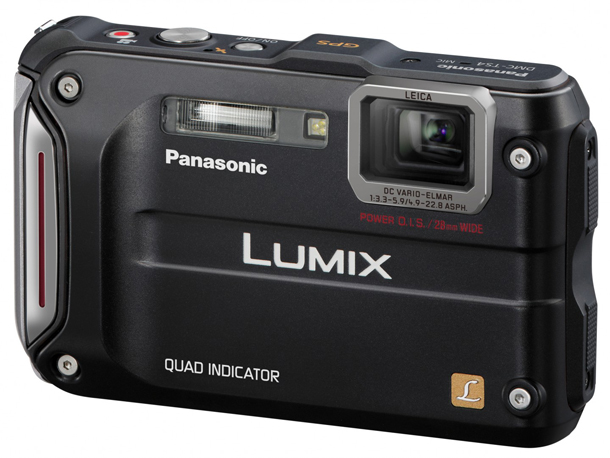 Fujifilm FinePix XP150 (or XP100)
The FinePix XP150 is one of Fuji's newest releases, and it packs everything you might need for your travel adventure. The ruggedness is very close to the Lumix above, with the XP150 being waterproof, shockproof, dustproof and freeze proof, while the internals are a bit different, but still great – the camera uses a 14 MP sensor, has support for HD video recording, a built in GPS and a compass. If you don't need the latter two, you can save $50 and get the XP100, which is identical in every other way.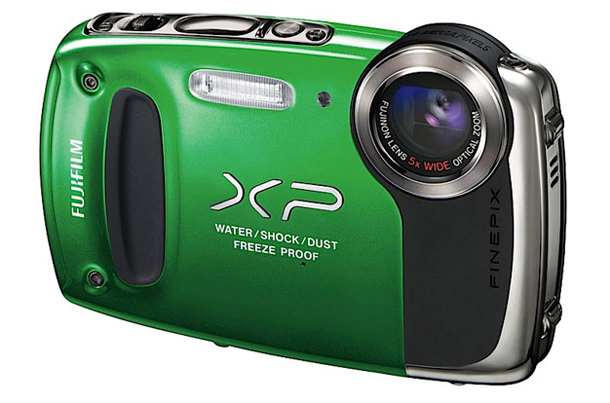 Canon PowerShot D20
Canon's PowerShot D10 is a very sturdy rugged camera, but it's 2012 now and the company understands that people need picture and video quality in their travel camera, as well. The D20 offers everything the D10 had and adds new hardware and features to improve the quality of everything you shoot. With a 12 megapixels sensor ad the Digic 4 processor, the camera can take excellent stills and shoot video in 1920×1080 resolution. On the back, there's a 3 inch LCD display and the camera also packs a few unique features like the underwater macro mode for those who go snorkeling.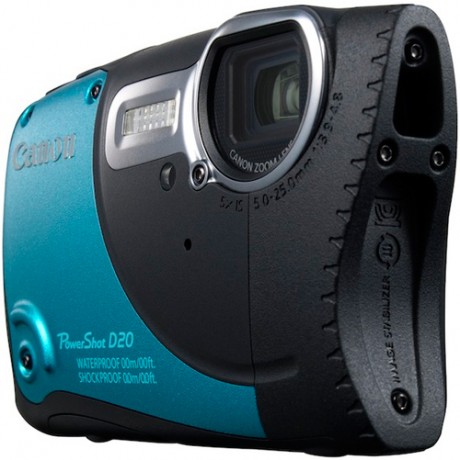 Olympus Tough TG-820
Olympus' new Tough cameras aim to please the traveler and adventurer crowds with great ruggedness and even better picture quality. The TG-820 is one of the first to be released, and it is indeed tough, being water proof, dust proof, shock proof, freeze proof, vibration proof and even crush proof, while offering a very nice 12 MP BSI CMOS sensor that can take excellent shots even in low light conditions, support for 1080p video recording, great image stabilization (including in movie mode – a pretty unique feature), 3 inch display on the back and HDMI out – everything you'll ever need.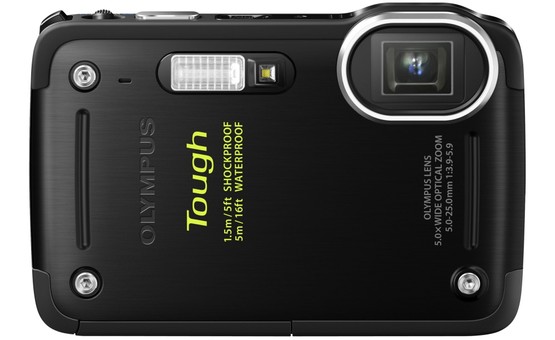 Sony's TX20 may not be as rugged as the other cameras on this list, but in return, it has style – it's pretty much one of the most beautiful cameras, rugged or not. It comes in several color variations, and is very thin, with nice internal hardware: 16 MP Exmor R BSI sensor, 3 inch LCD, 4X zoom, stereo audio recording, support for HD video recording and of course, ruggedness – it's water proof, dust proof, freeze proof and shockproof, although the sliding front panel and big glass on the touch screen on the back don't inspire that much confidence.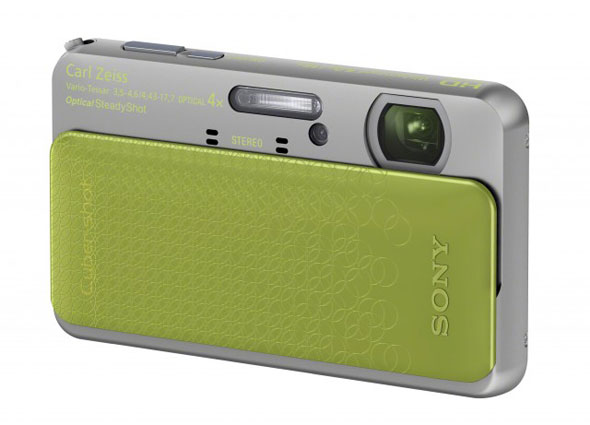 There are quite a few other rugged cameras to be found on the market, and if you want to get the most affordable or the most well-protected models, then by all means, go ahead. The above cameras, however, have the best combination of picture quality, ruggedness and price –you just can't go wrong with these cameras.